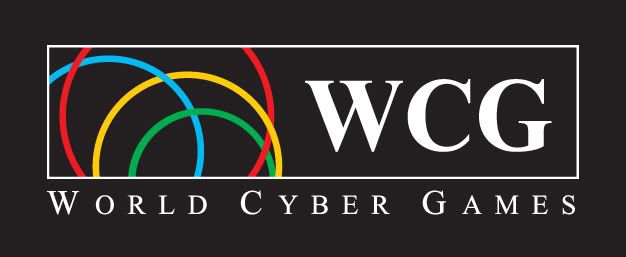 Just a couple of hours ago I was at Cybertime Cybercafe over at OUG for the
World Cyber Games Malaysia Championship
. Well, I am one of the participants of this championship too. This year's WCG was announced really late and it only last week that they announced the official registration for WCG 2009.
I have to say that I haven't been practicing or even playing
FIFA
for the passed one year or so. But nonetheless, some of my other gaming clan mates are entering, so I too decided to join in and also to show my support.
Oh, ya! Looks like I haven't mentioned to you about my gaming clan. Well, it's called
ToRn@d0 FIFA Clan
. Basically, what we do is that we play FIFA the football game on a competitive mode. We practice playing FIFA online with each other and also participate on a
Malaysia FIFA League
.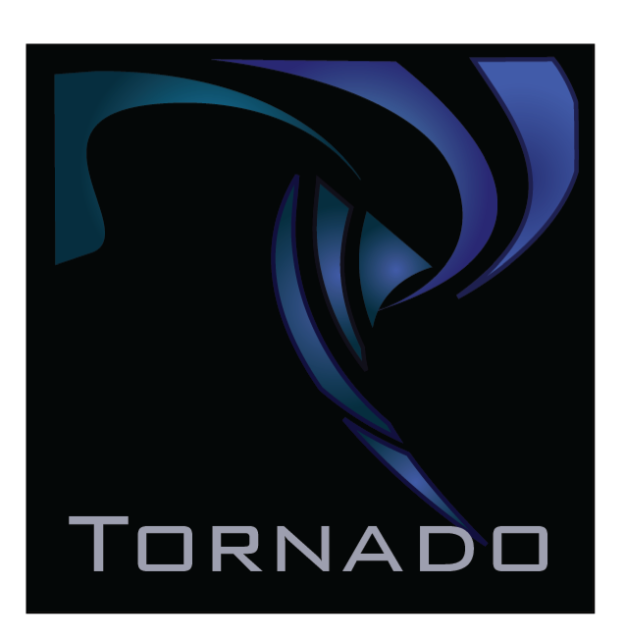 So, practically i was at the place for almost the whole day, and sadly I lost my first game to chap where the score ended with 0-0 and 2-2, whereby my opponent won on away goals. *Sobs sobs* Well, that shows that after one year of not playing the game takes it's toll on me.
Since I got booted out of the competition already, so what can I do?
Well, taking lots and lots of pictures of course! And also not forgetting to cheer on my fellow clan members. At the end of the day, only [T0Rn@d0] Youqi was the last man standing for our clan in the Final 16 stages. So tomorrow, (Sunday) will hence resume the knockout phase of the WCG tournament.
Besides FIFA09, there are a few other games that's being compete too. Other games where WarcraftIII, Starcraft, DotA All Stars Amateur Tournament and also SDO-X.
So below are a collection of photos of what happen on the first day of WCG 2009.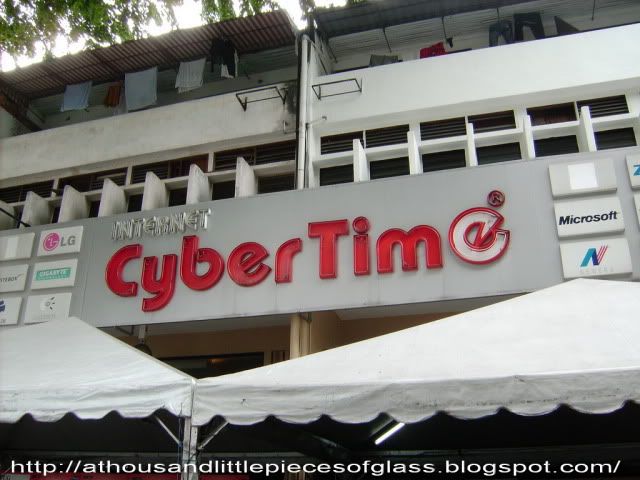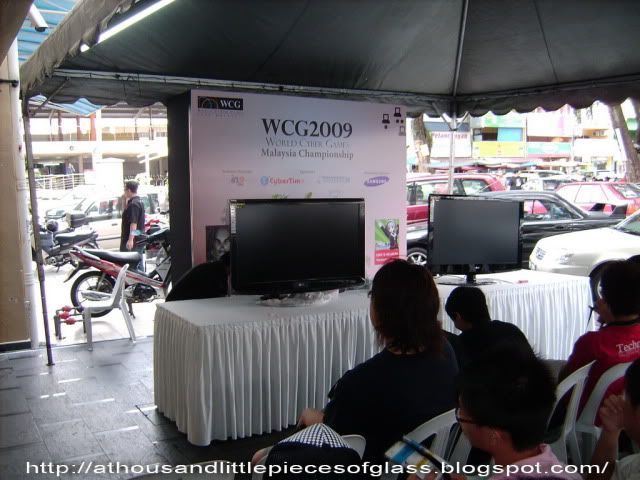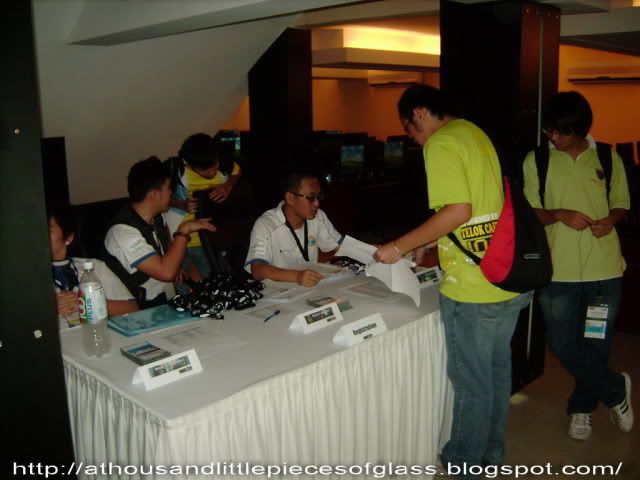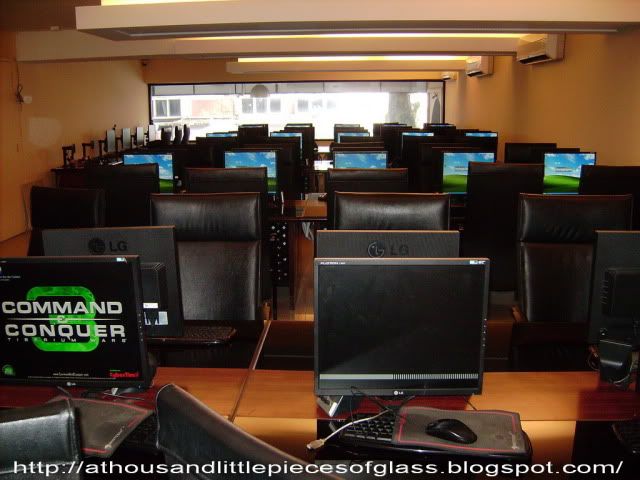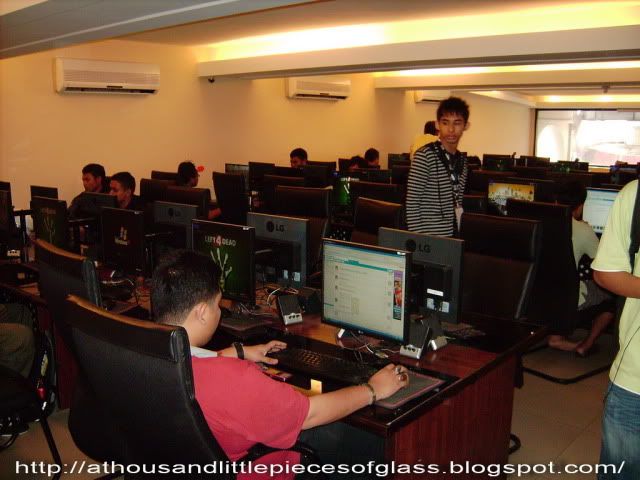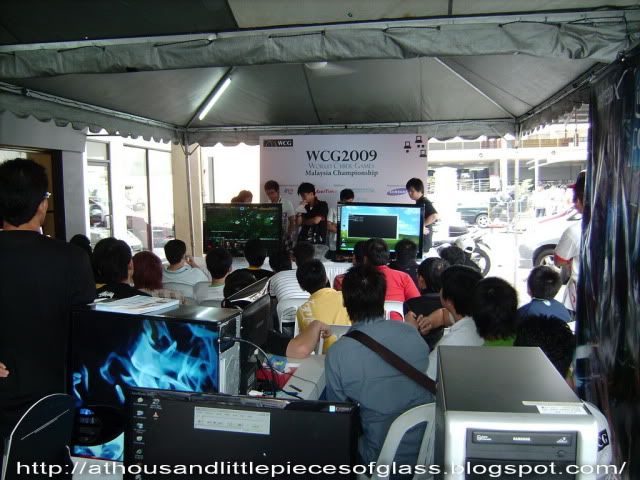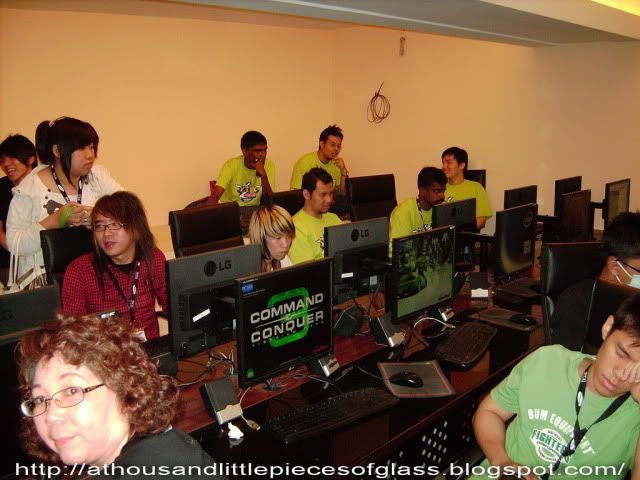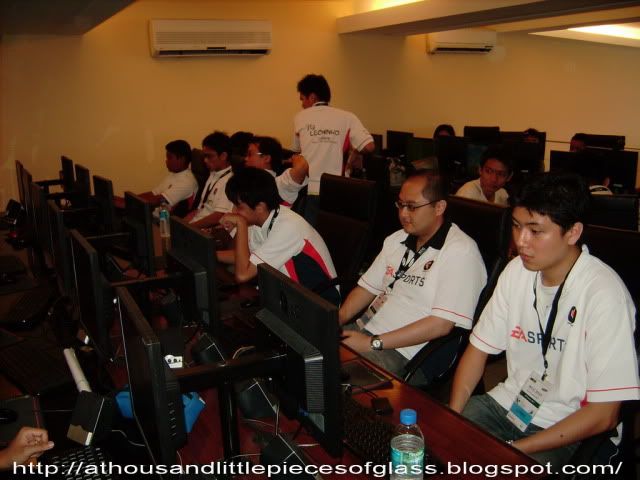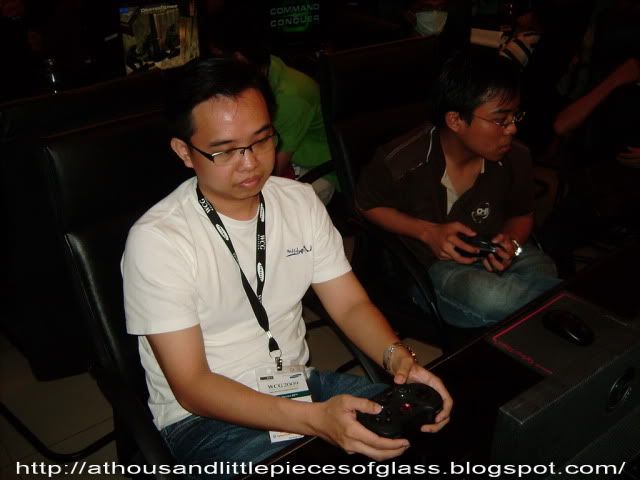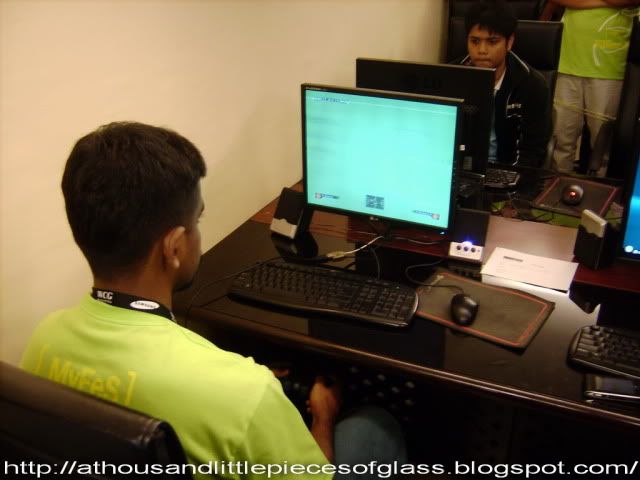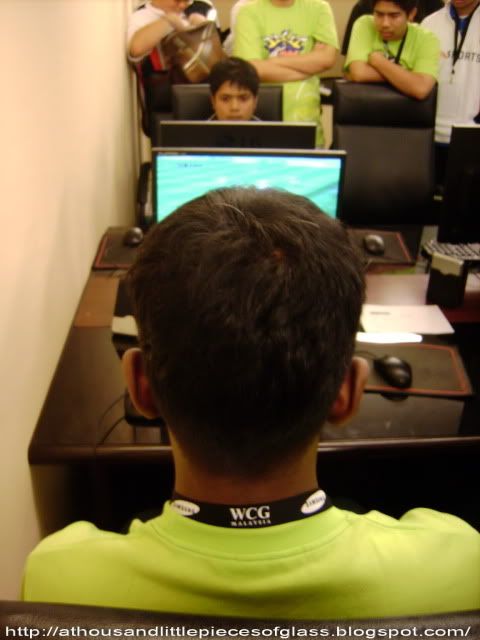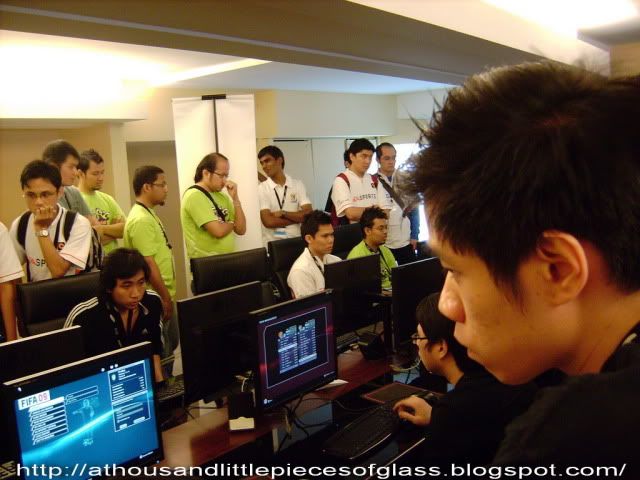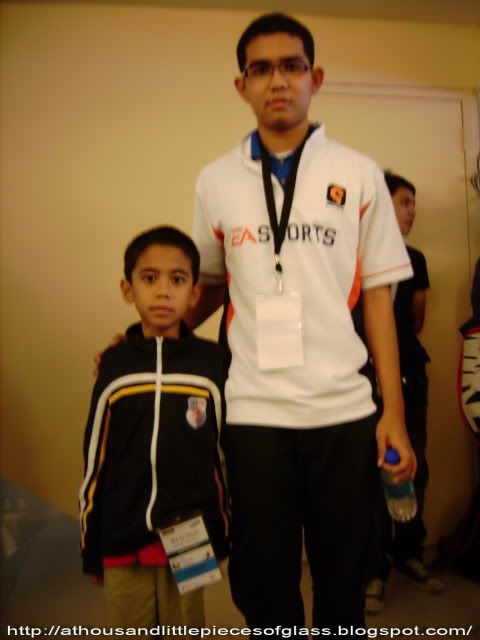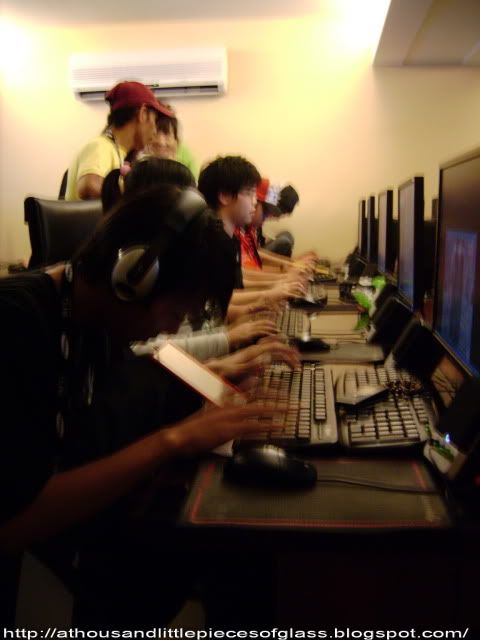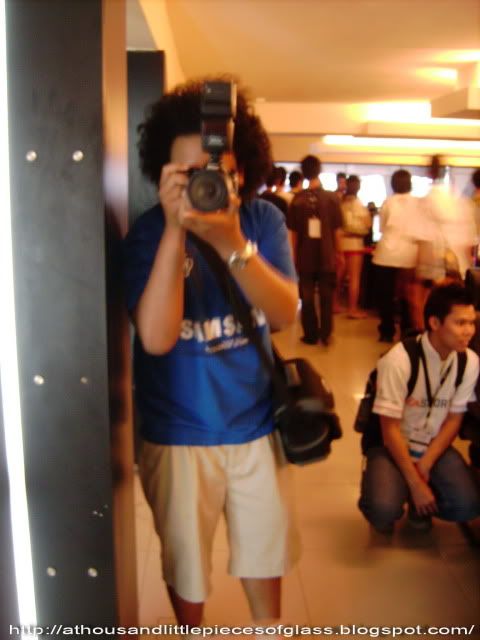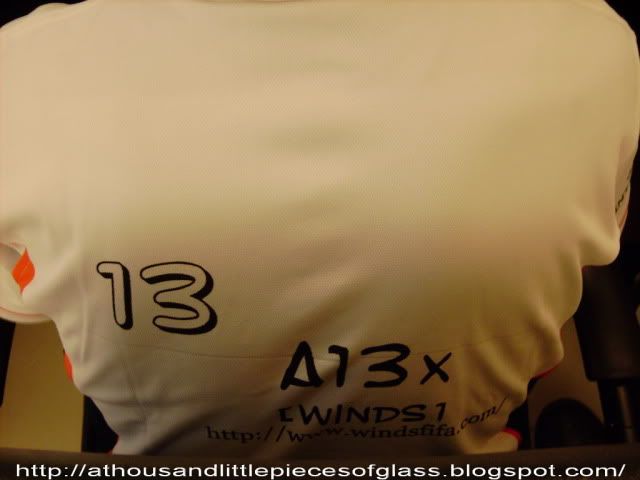 Remaining games to be played on WCG Day 2 (Malaysian Grand Finals) are as below:
1.StarCraft: Brood War:
Winners Bracket's Semi Final:
Renson vs MarinE
cobo vs Dusk Bin.Ash
Losers Bracket Quarter Final:
rambo_pang43200 vs ilovewV
johnrambo vs AFM
2.Warcraft III: Frozen Throne
Winners Bracket's Final
CT-serry vs Tank Liew
Losers Bracket Semi Final
Ice Cream vs Matchx
Swk.HungJen vs Zx3/SiN[Pin.2C]
3.Defense of the Ancients (DptA All-Stars):
Winners Bracket's Final
Cybertime 2 vs NT.Gaming
Losers Bracket Semi Final
IG.Shizuma Pro / Scfe vs va.w4si
Survivor / COOL Cat vs GO Fish
4.FIFA09:
Finalist for Last 16:
[T2.W|nDs]Rei
[T2.W|nDs]BigBoss
[MyFES.InC]Arroyos
[MyFES.InC]Killer X
taylorlee
[T2.W|nDs]Vin
[T2.W|nDs]Shark_Attack
[T2.W|nDs]Jotaro
Si_Jali
[MyFES.InC]Snake
[ToRn@d0]Youqi
[T2.W|nDs]Al3x
[T2.W|nDs]Han
[T2.W|nDs]Leoninho
jamezjun
[MyFES.InC]No_Mercy
The second day of the competition will resume the next day, so updates on winners will be posted on part two. Stay tune, aite?