So it was a funfilled Deepavali Saturday. Food, Drinks, Muruku, Friends and more MURUKUzzzz...
Went to Surain's place for his yearly Deepavali Open House with a bunch of collegemates and well words are boring so I don't bother writing it la. Just 'tengok-tengok' the photos below la... Aite?
Awesome Food... Had Mutton Curry, Chicken Curry, PutuMayam, Rice, Cucumber/Pineapple Salad, Lemak Gravy... Omm Nom Nom Nom Nom...
Oh ya! Not to forget, today was also Zee's Birthday. So we did an impromptu thingy and Surain brought some Fruit Cake and also a candle to make it as a Birthday Cake for Zee. Oh ya... We couldn't get the candle to lit so we ask Surain to off his fan too...
Hehehe...
So after singin the birthday song, we ask Azeem so suap his sayang... Lolz!
So besides Zee being the spotlight, there's another fella also was pretty much the second most famous person in the open house. It's none other than...
Yes indeed!!! Muruku!!! It was claimed that it has been made by Surain but we all know his Mom was the one la... XD
Muruku mania all the way... Let's see what Azeem's tummy have to say after all of that glorious food ordeal...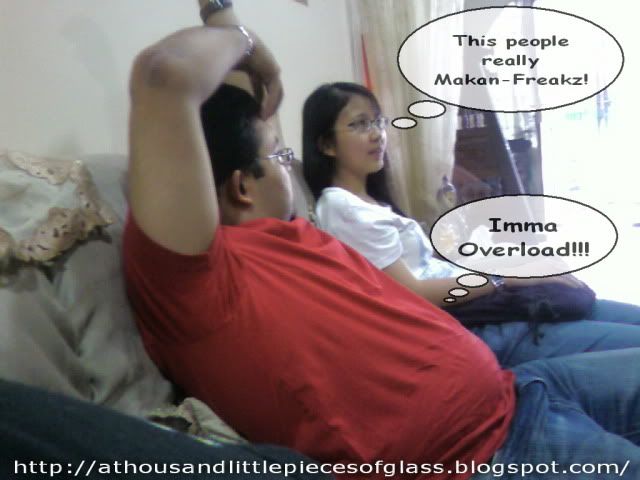 Yes, Chika... You are definitely right... XD
So after 'makan', i had to rush to church for music practice for Sunday's Service Praise & Worship. Went back home by 8pm and just ask i wanted to sit on mah ass in front of the computer to edit the pictures taken on top, Azeem called for 'Sheesha Session'... LOLz... So...What else... *Cabut from house again*
'Sheesha' is actually flavored tobacco being smoked through a device called a 'Hookah' It's basically less harmful compared to smoking cigarettes and yes it does smell fruity and nice unlike cigarettes la...
And basically how you smoke it? You have to suck on the Hookah's pipe... XD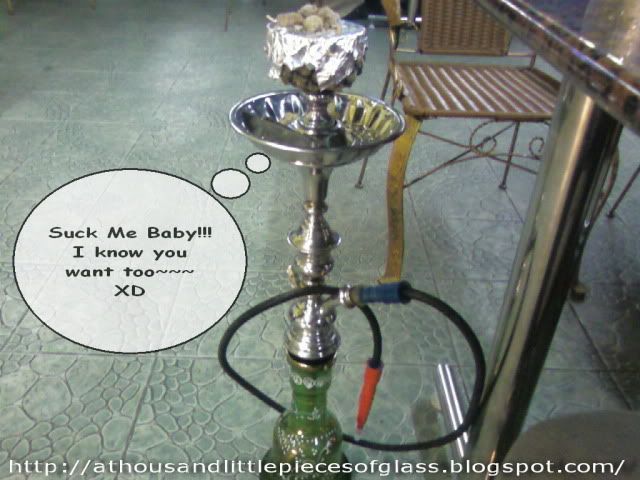 I did ask the pro to demonstrate how to do it...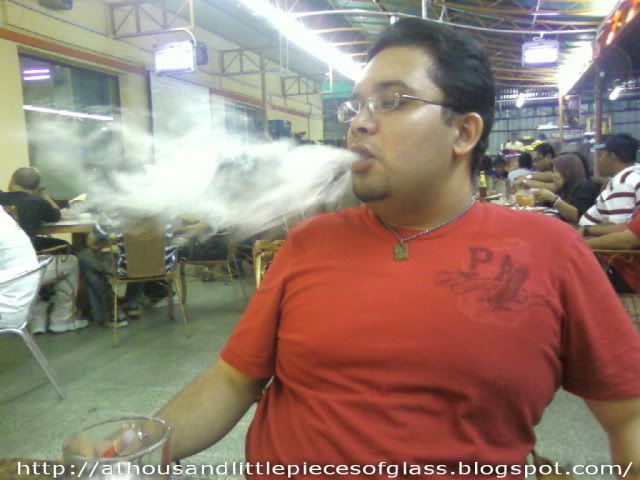 My gawd look at how 'good' Azeem is doing the blow-in job...XD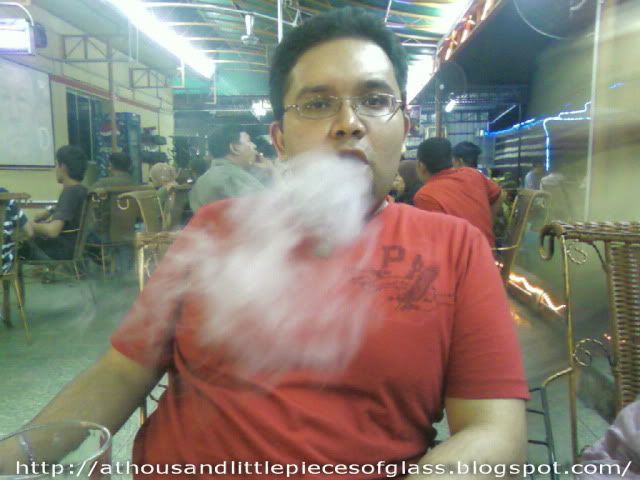 LOL ROFL LMAO!!!
Some of them ordered their favourite drink there...which is...
Yeaps! It's actually a non-alcoholic-malt-beverage from the Middle East called 'Barbican'...
Not to miss it, i asked the couple to post a shot for me...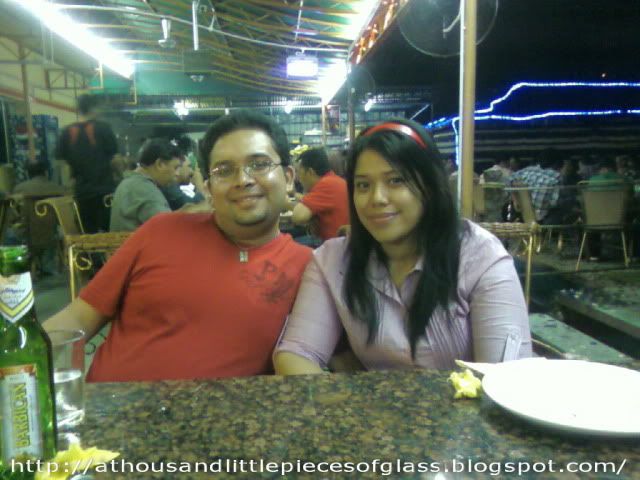 Awww... So cute~~~ I felt inferior to them... So i ask Jenseng to be my partner to take photo too...to challenge with that couple... XD