Last Saturday, a group of us when down to Seremban for Azeem's Hari Raya Open House for lunch. Apparently, i didn't manage to get the rest of the good quality photos from Michael since he's super busy to even pass those photos.
Since i don't have the remainding photos, i'll just post up whatever photos i have taken from Azeem's handphone and mine. That night itself, a bunch of us also went to Soraya's house for a simple Raya dinner of KFC's *Finger lickin' good* and also have a crazy time playin' *i suddenly forget the name of the game but it's like pictionary but instead of drawing, you have to describe it without saying the actual word*
So below are a collection of photos of what we did that afternoon in Seremban.
First batch of people just finished eating and all 'ular sawa-ing'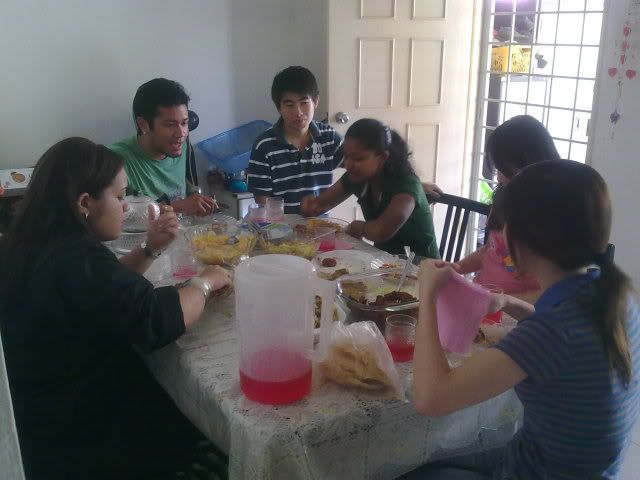 Makanz... makanz... makanz...
Only myself and Chee Seong is looking at the camera while Azeem's Dad took the photo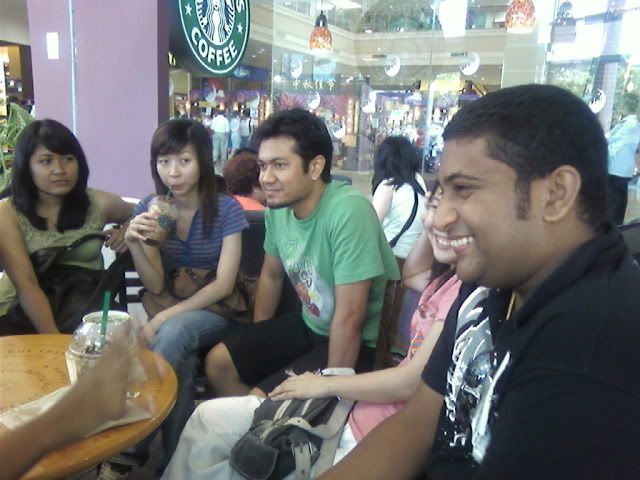 Dunno what Michael is so happy about?
Paparazzi SPOTED!!!
Okay... So that was last saturday, and just now we had Azeem's belated birthday dinner in Al-Rawsha which is a Lebanese Restaurant situated at Off Jalan Ampang. After dinner we all headed to Castle which is on the opposite row of Al-Rawsha for some Sheesha session.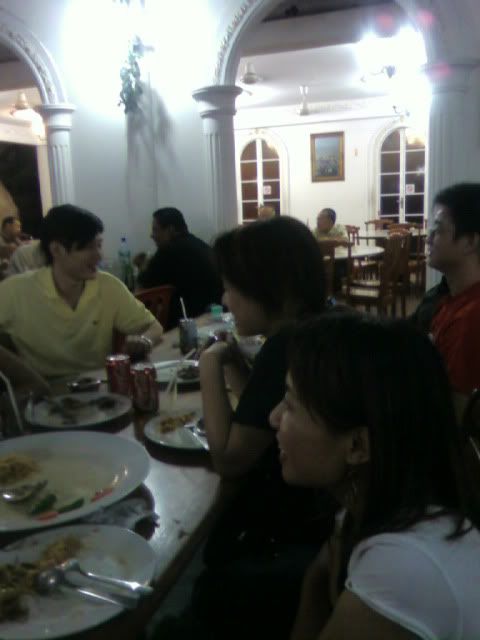 All of them busy chow-ing down their food at Al-Rawsha.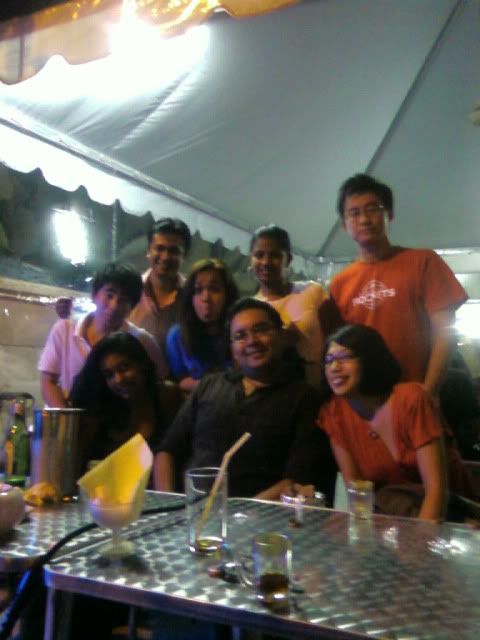 Group photo taken by me with my lousy phone, some of them went back already so some of them were missing from the photos.
A slightly better pic taken with Azeem's handphone
Realized that my phone if take photos at night will be super sucky but fine when there's sufficient lightings...
P.S. Well, yeah... I do have a very multiracial group of friends... 1Malaysia ma...