So CELgames 2009 was a blast!!! The event was a success... Prizes are just crazily yummy... And not to forget it was a memorable gaming event to close up the year 2009. So i went to Low Yat on Sunday as well to check out on the closing ceremony and also the prize giving ceremony.
Below are most of the pics which i took at that day. Oh ya, not to forget that on that day although i got knocked out from the competition on the first round. LOL!!! But Nonetheless, i managed to walk away with the Lucky Draw grand prize which is a Razer Carcharias Gaming Headphone worth RM280... Woot!!! XD So got alot of photos below, check it out...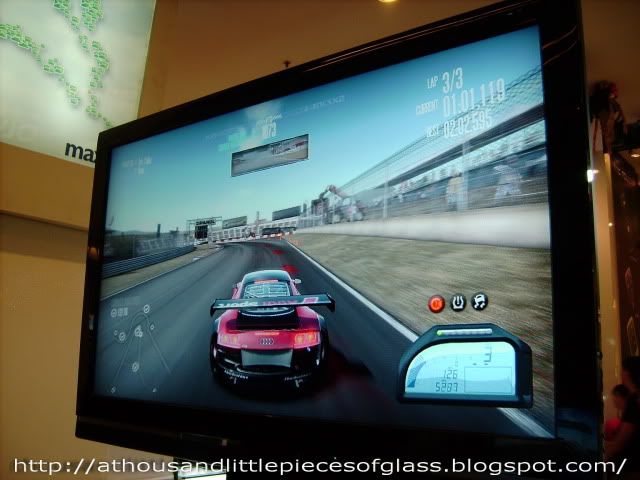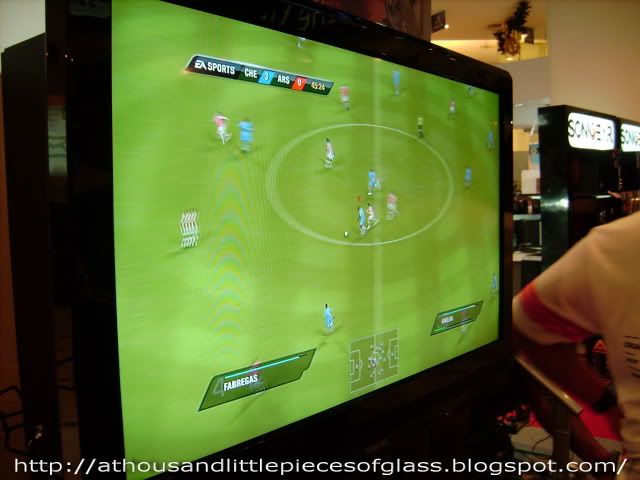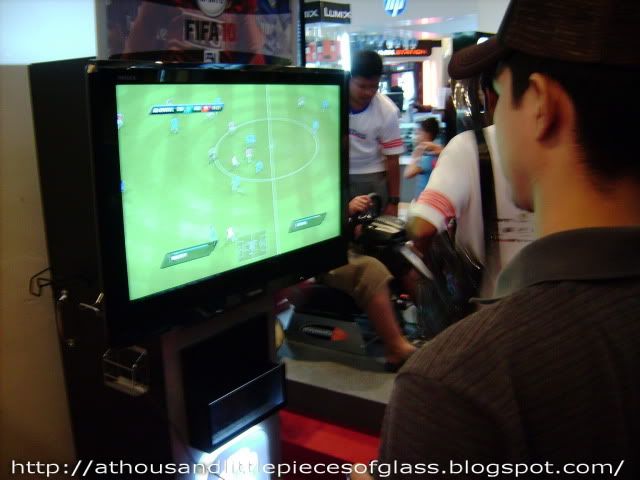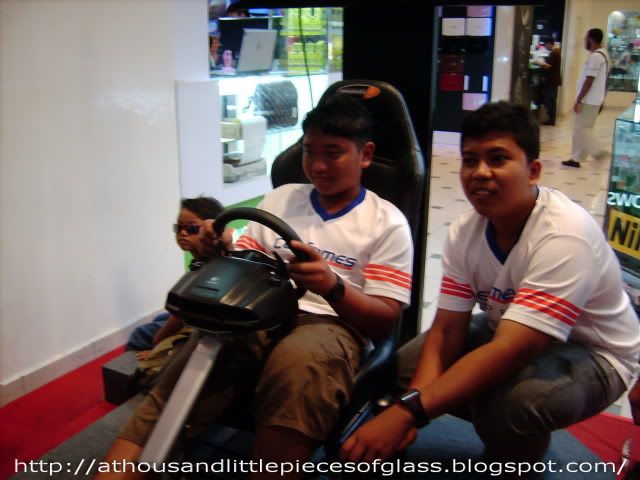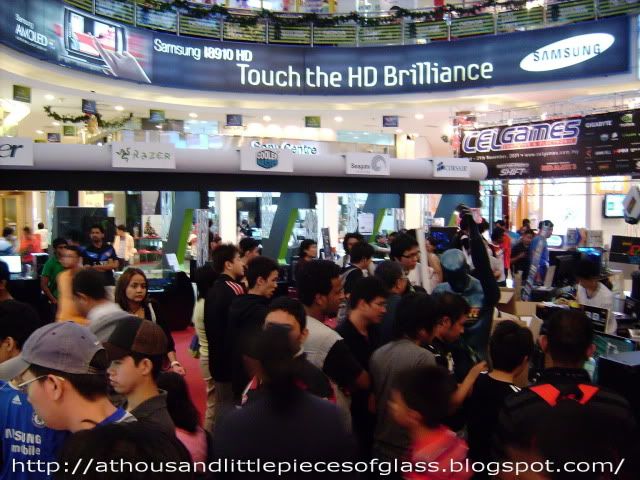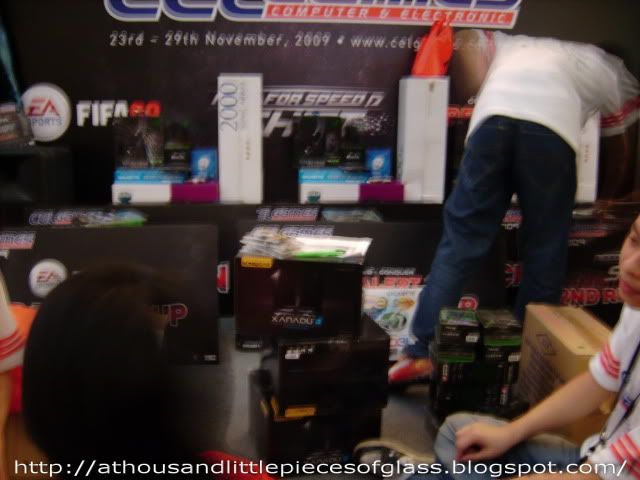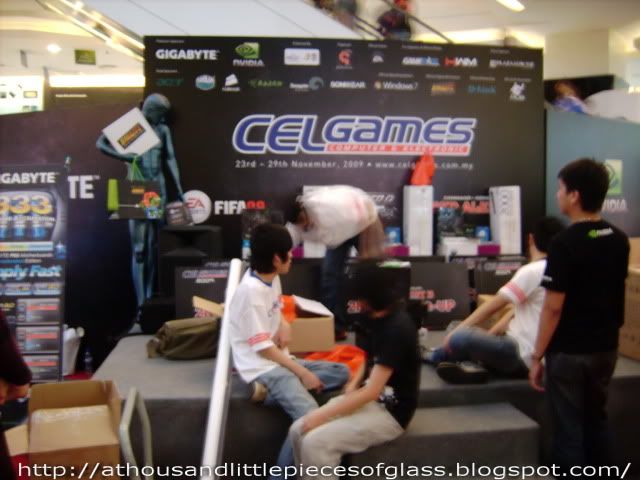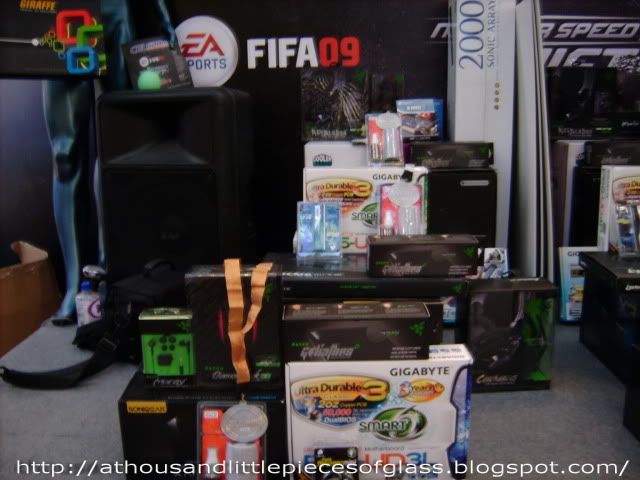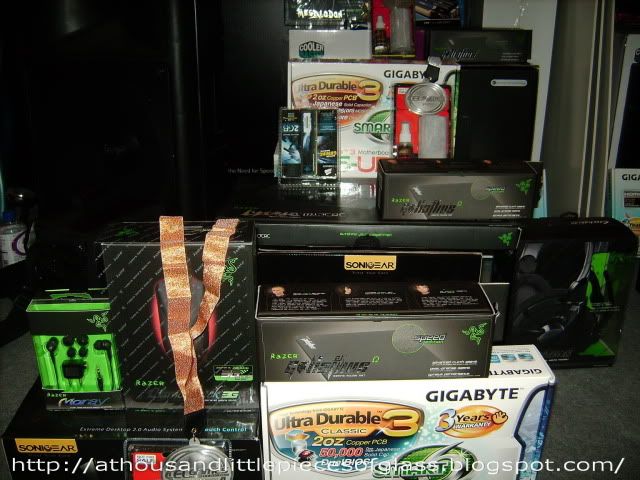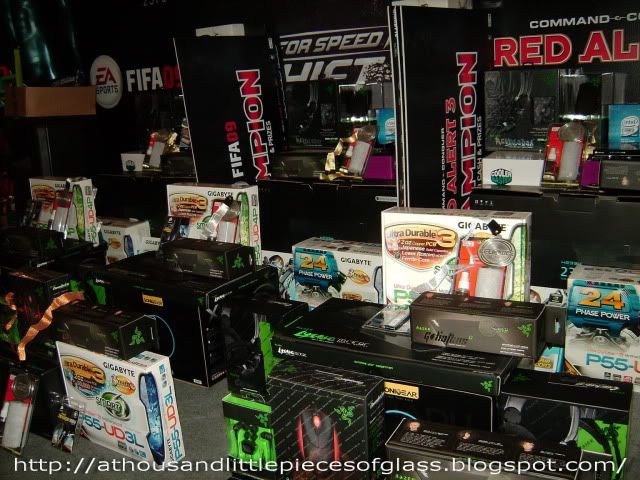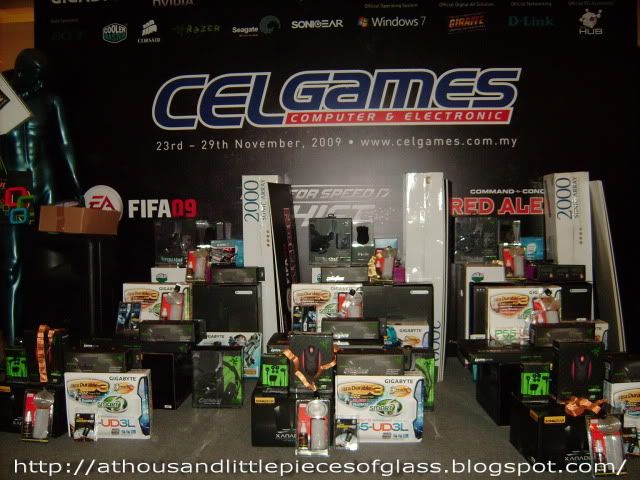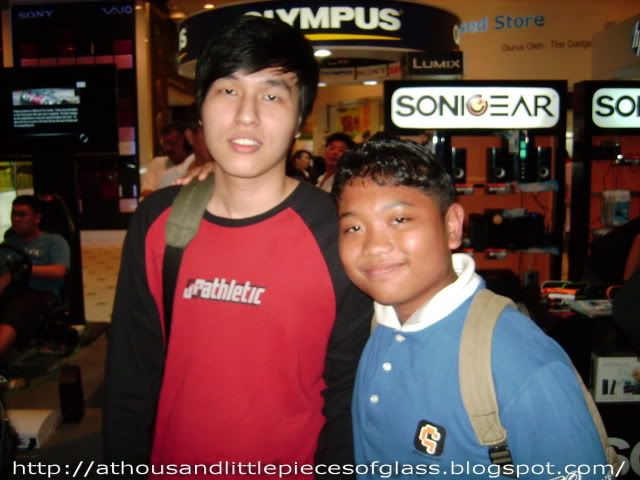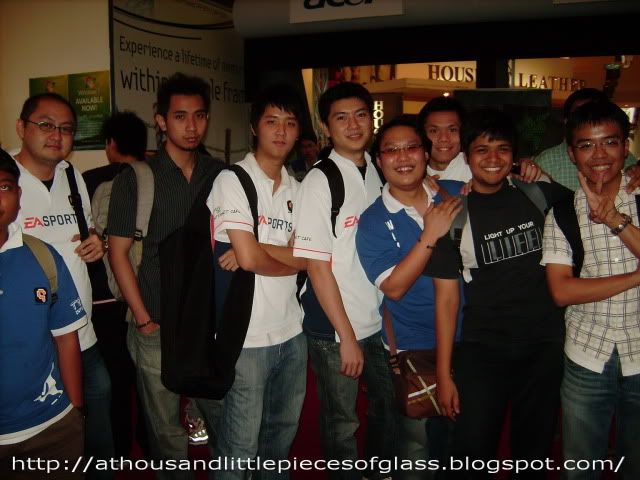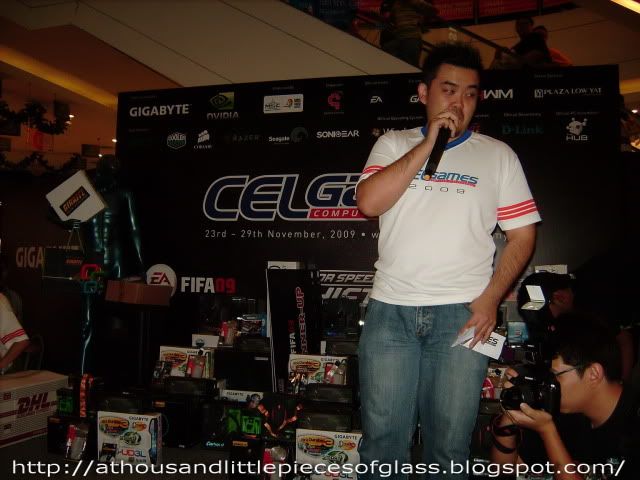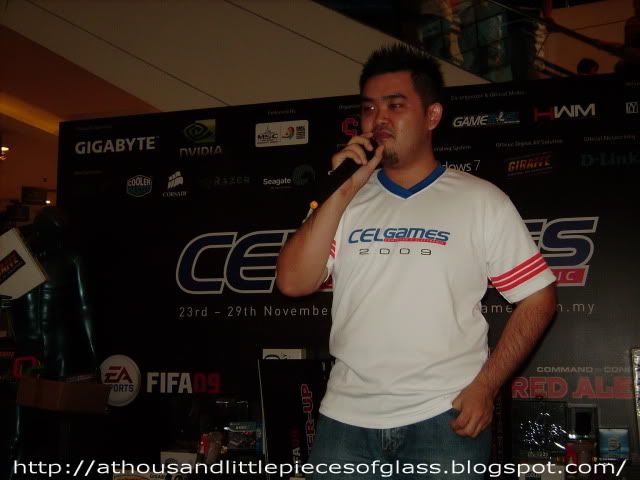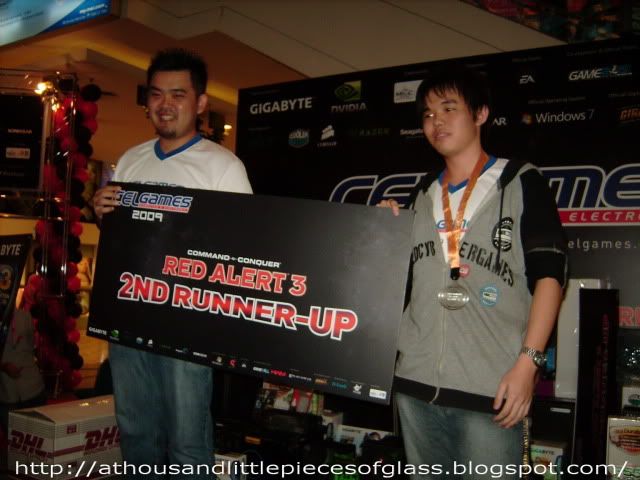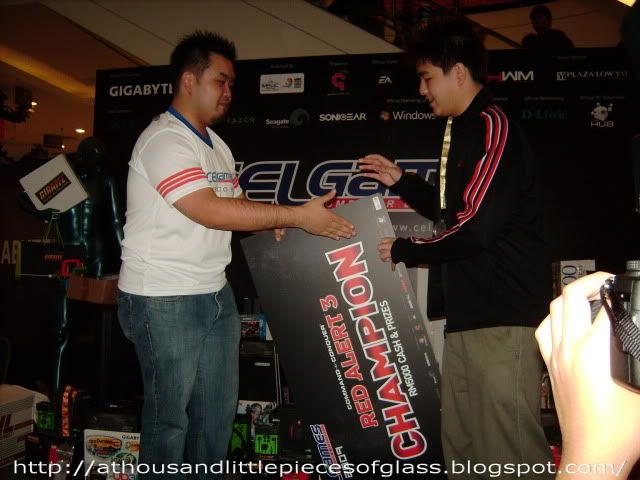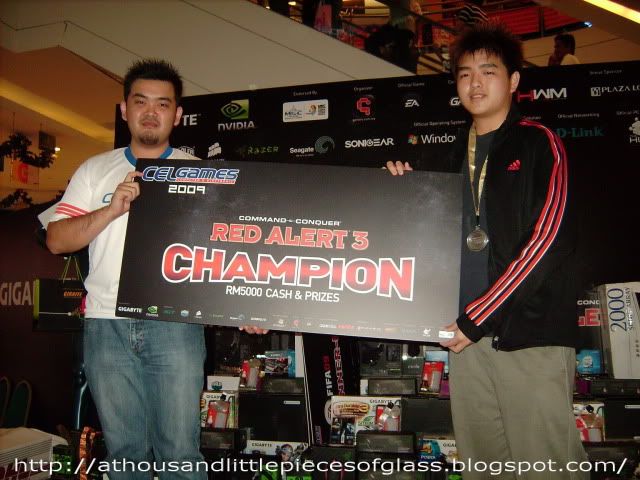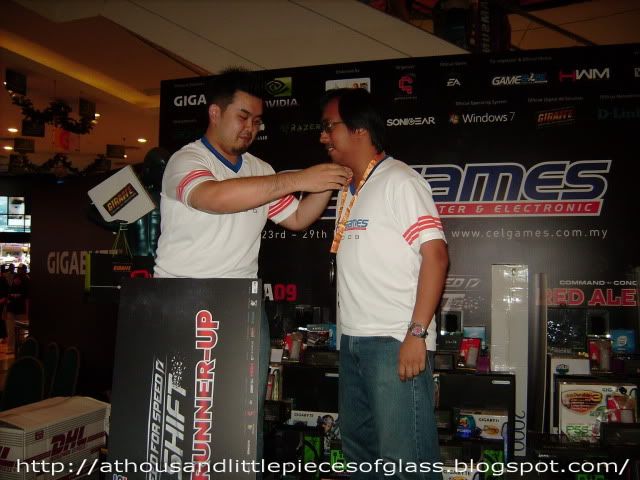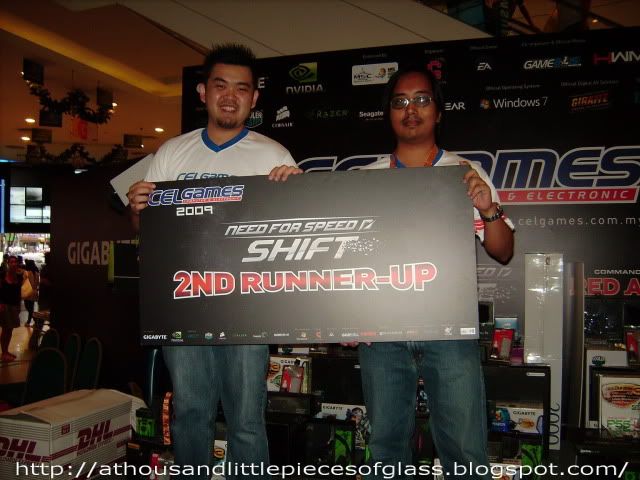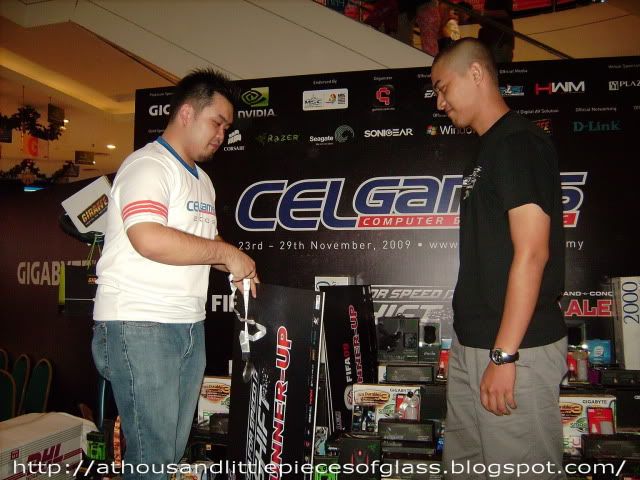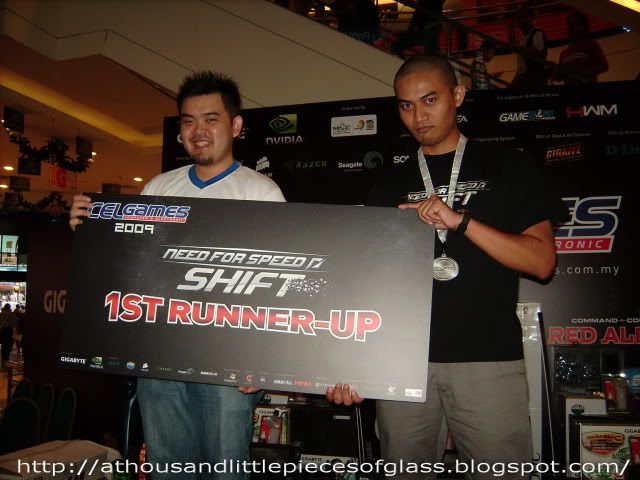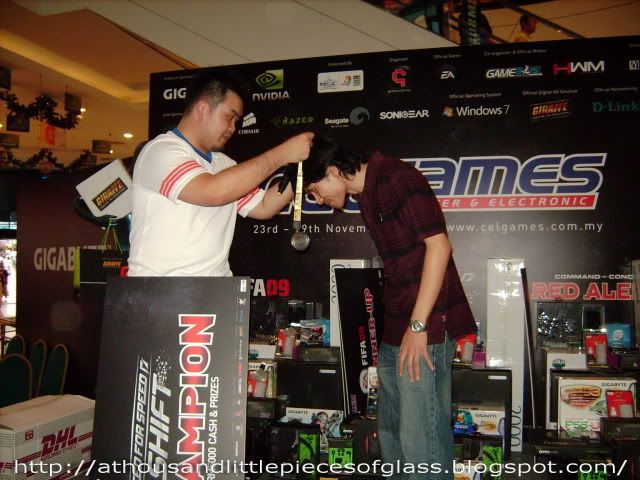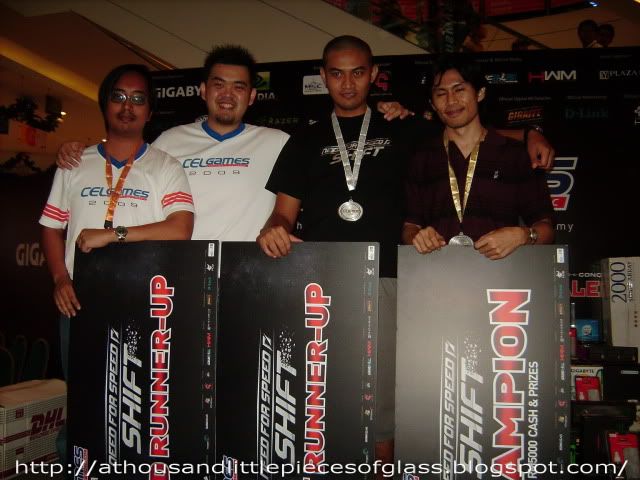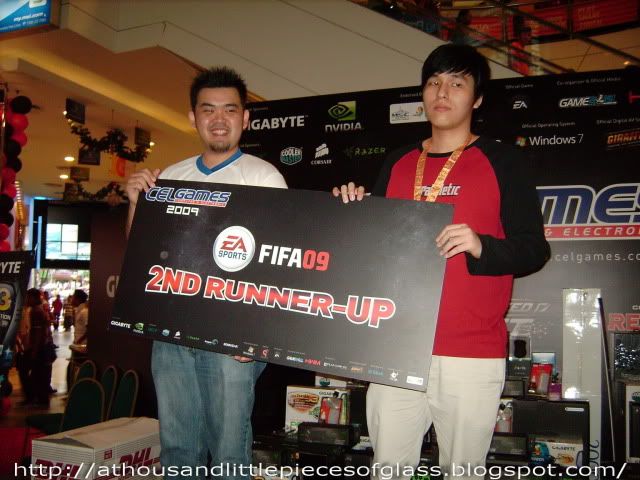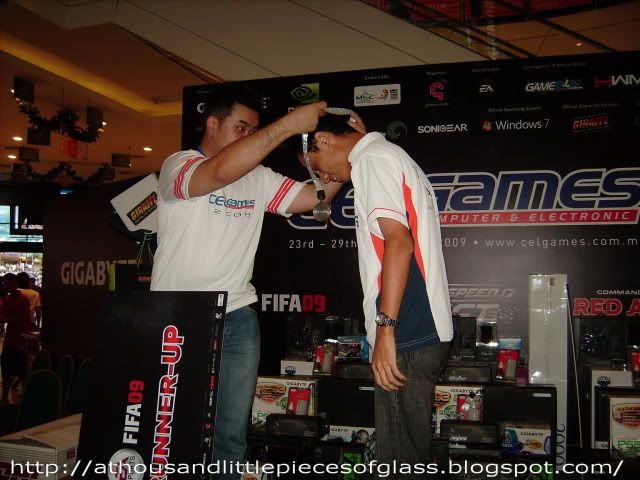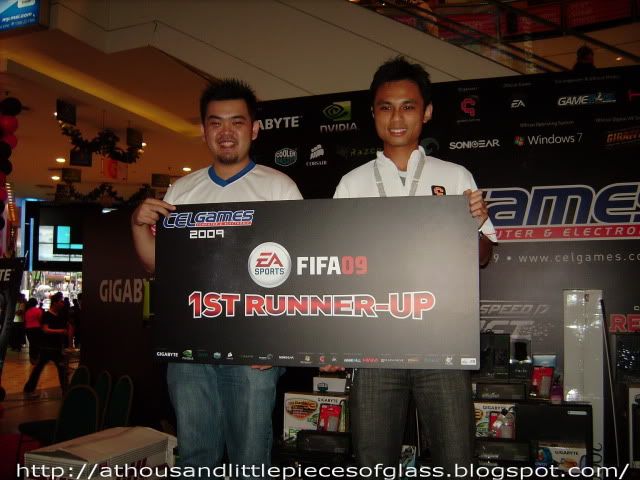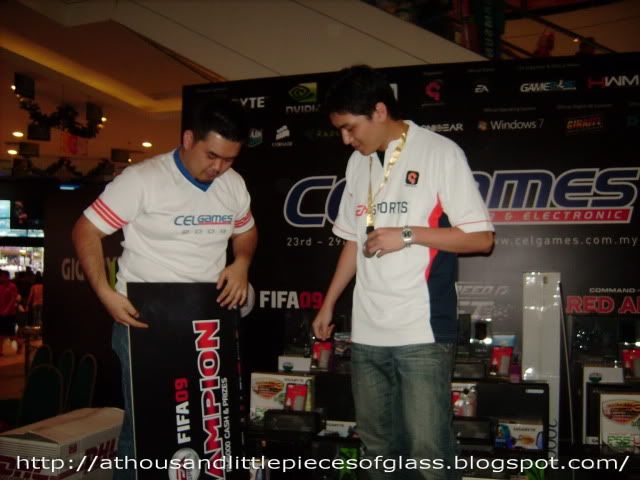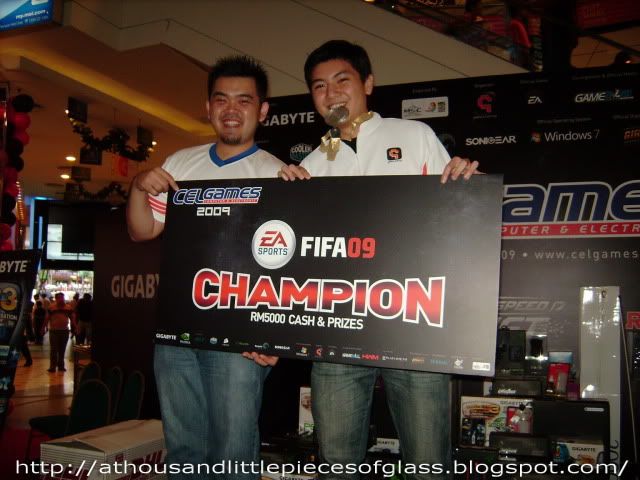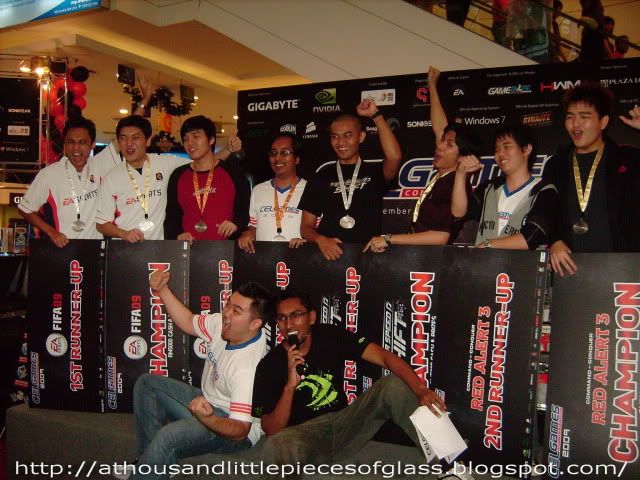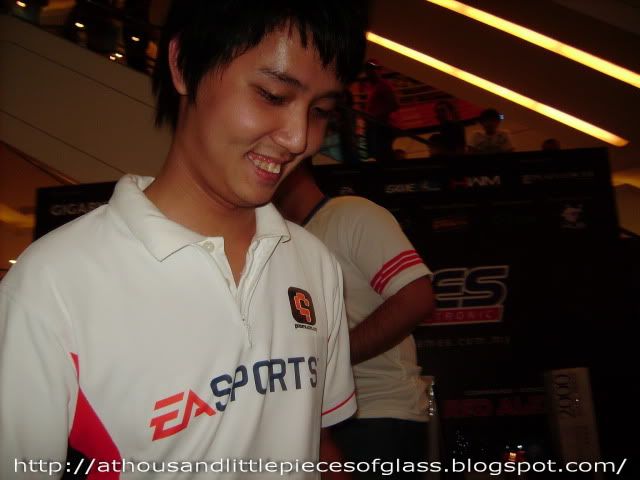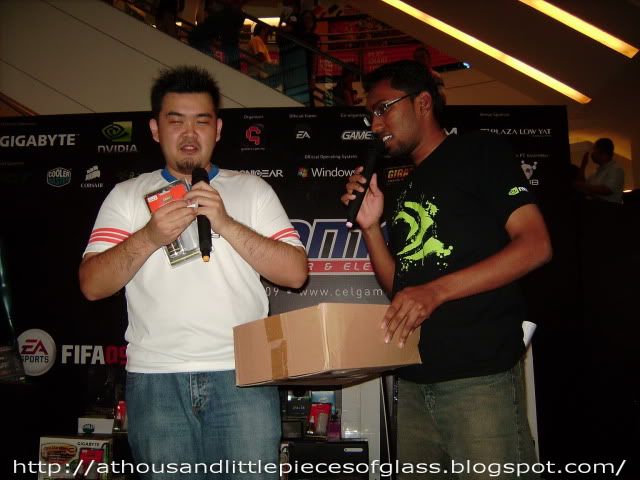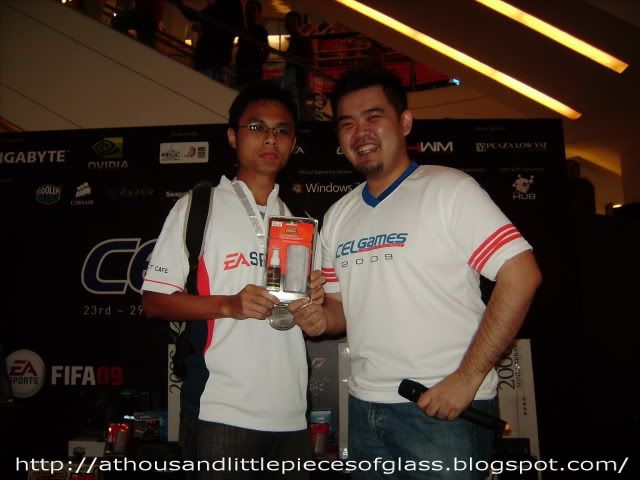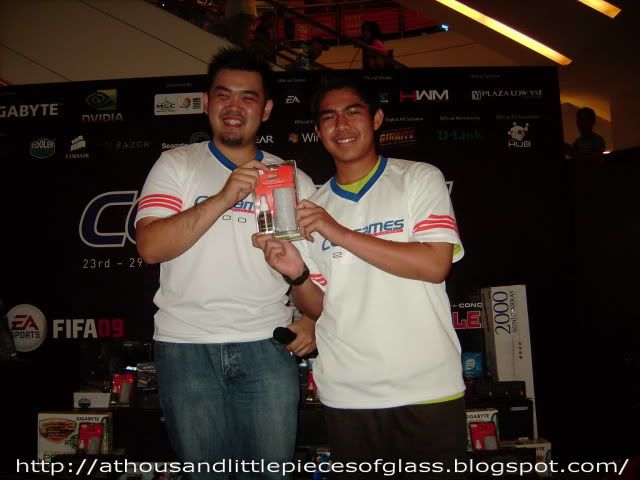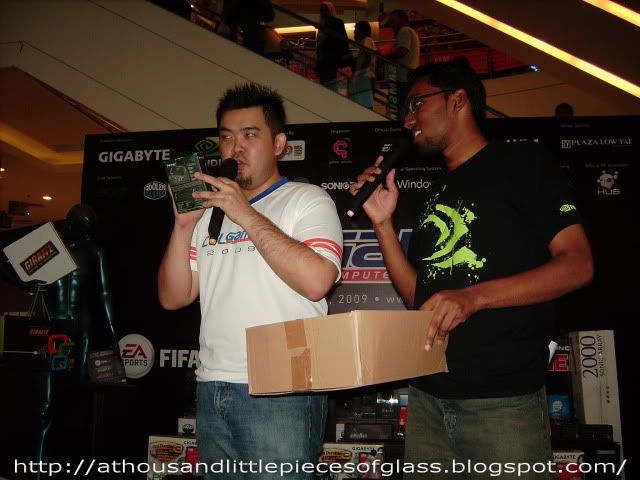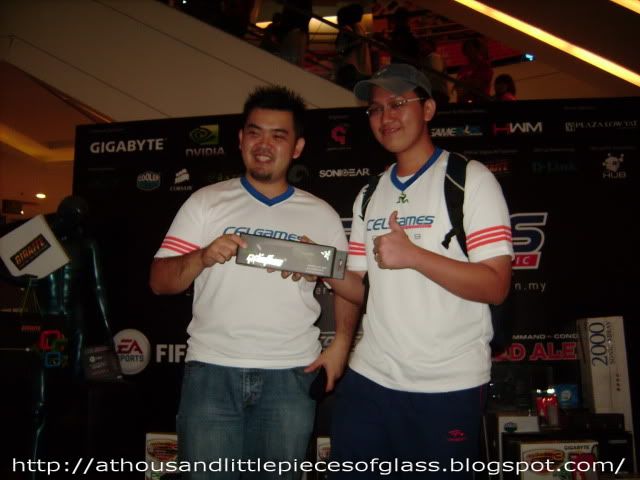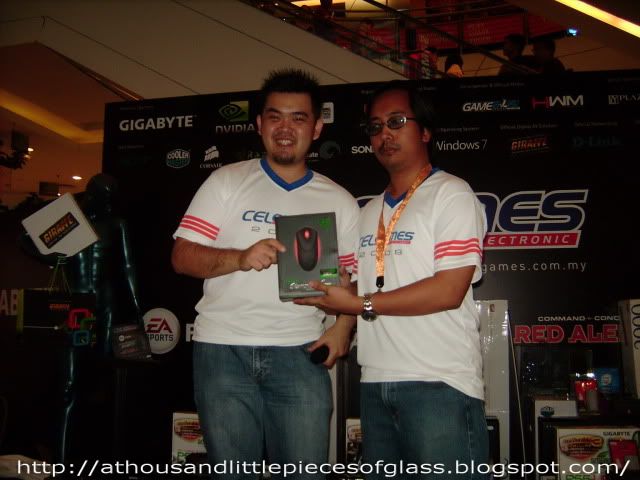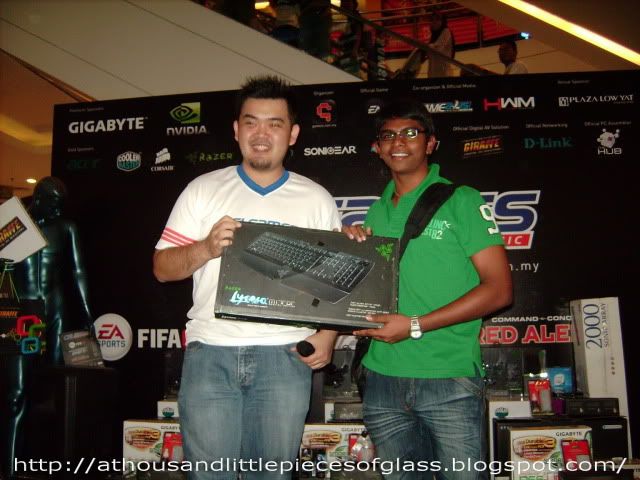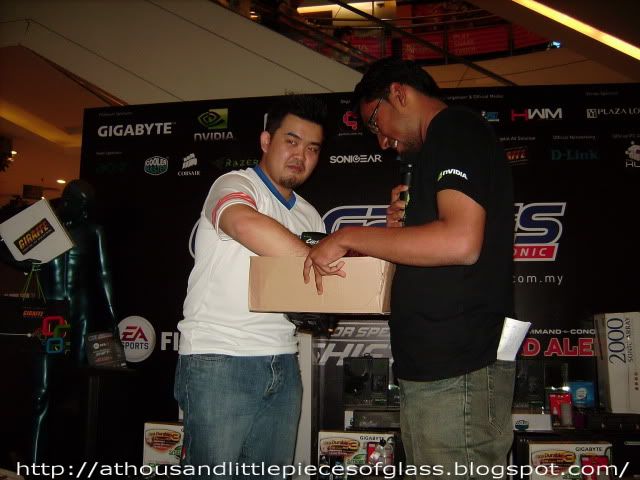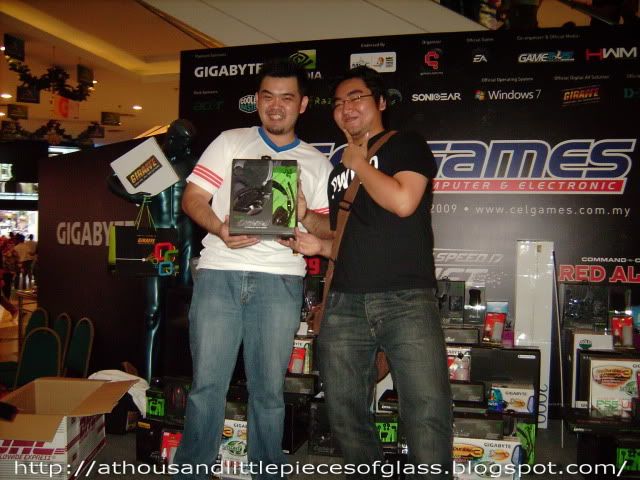 All right, that's about all the photos i took. Once again... CELgames was a blast. Can't wait for CELgames 2010. Sponsors were surely generous in providing the prizes. Kudos to Razor specificly in providing tonnes of prizes including the Gaming Headset that i won.
Kudos as well to The HUB Viewnet, for providing the gaming venue, warm and generous hospitality to all of the gamers. I mean... they seriously gave out RM10 meal vouchers for all of the each gamers who came. That IS DOPED!!!
Kudos to GameAxis as well, if you can see the smiling, chubby, lengchai, bergaya fella who was giving out the prizes, that's our very own editor of
GameAxis Magazine
also known as Fat Cat Lim *Chapree from
LYN Multiplay
yang cakap*LOLOL
Not to forget, a great job on the media side which is Multiplay to cover the event *Although Chapree came to join and play the NFS: Shift, if datang kerja je...mesti dia lambat giler*
CELgames 2009 FTW!!! I feel like crying that it was finally over... *sob sob* Well. don't fret, there's still next year so make sure you all make an appointment for CELgames 2010 next year... XD