The annual
Computer and Electronic Games (CELgames)
tournament is back!!! Woohoo!!! AWESOME!!! Organized by none other than game distributor Gamers Dotcom and GameAxis the local gaming magazine. CELgames tournament is currently in its fifth year this year and looking strong year after year.
CELgames 2009 Grand Final is being held at Plaza Low Yat from the 23rd to the 29th of November 2009 and the actual event will be on 28th to the 29th November 2009. Gaming Tournament venue will be on the 3rd floor @ The HUB Viewnet. The event runs about from 10am to 10pm.
The various official EA games of CELgames 2009 are...
* Need For Speed Shift™

* Command & Conquer™ Red Alert™ 3

* FIFA Soccer 09™
Below are some of the prizes awaiting the players:
PRIZES!!! Organizer
1st Cash Prize = RM 1500 + Celgames PC Sponsored Products.
2nd Cash Prize = RM 800 + Product Sponsor
3rd Cash Prize = RM 500 + Product Sponsor
Razer
Razer Salmosa (1800dpi 3G Infrared)
Razer Krait (1600dpi with 1200 action-per-minute!)
Razer GoliathusTM Speed-Omega Mouse Pad
Razer Mamba - Dual Mode Wired & Wireless (5600dpi 3.5G Laser)
Razer Megaladon Headset
Razer Lycosa-Mirror Gaming Keyboard (Blue Light - Mirror Surface!)
Razer Carcharias Gaming Headphone (with Mic!)
Razer Diamondback (3G) Flame Red (1800dpi 3G Infrared)
Razer Moray - Black
SonicGear
SonicGear Array 2000
SonicGear Xanadu X3
SonicGear Xanadu X2
SonicGear Xanadu X1000
Gigabyte
Gigabyte 9800GT 512mb
Gigabyte P55-UD6
Gigabyte P55-UD4P
Gigabyte P55-UD3L
Corsair
Corsair TW3X4G1333C9A
Corsair CGM2X2G800
Corsair CMFUSB 4GB MINI
Coolermaster
Gladiator 600 Chassis (RC-600-KWN1-GP)
Seagate
Seagate Barracuda 500GB HDD
Acer
Acer H233H WS 23" LCD (Full HD + HDMI)
Processor
Intel® Core™2 Quad Processor Q8200 2.33Ghz
Yeah!!! I know... It's a damn huge and looooonnnnggg list.
Ok now, i'm gonna start my short essay and hopefully wouldn't bore you guys to death. I gotta say that i have only all praise about CELgames 2009. The organizers done a really fantastic job in making this whole event such an satisfying gaming event.
The setup and exhibition area was compact nice and cool (*with ps3 games demo available for the public) and not to forget all the sponsor's booth was really nicely done.
One the gaming side. Participants do need to pay RM20 for registration fee but to heck with it. I mean gamers who registered not only get a goodie back which consist of the CELgames 2009 official jersey but also get RM10 food voucher from The HUB Viewnet.
The HUB Viewnet also arrange a special waiting area for all the gamers in their The HUB Viewnet Cafe.
Seriously i was like RM20 bucks registration is nothing!!! You get 10 bucks of voucher and plus goodie bag worth 10 bucks.... It's like basically freeeeeeee.... XD
Ok now back to the gaming results from Day One, below are the list of some of the winners, but FIFA Soccer 09 playoffs are being played today.
Results for CELgames 2009 Lowyat Grand Finals Day One:-
Red Alert 3
1. Lee Chen Ji (AK Temujin)
2. Dennis (Ravana)
3. Don Shae (Holyboyz)
Need For Speed: SHIFT
1. Forza
2. Buli Buli
3. RedbullY2K
FIFA 09
TOP 16 draw will be out tomorrow morning.
Seeded players from CC prelims are:-
1. [MyFeS.INC] Killer
2. [MyFeS.INC] Warrior
3. [T2.W|nDs] Al3x
4. [T2.W|nDs] Vin
*Updated* Winner's list:
1. [T2.W|nDs] Vin
2. [T2.W|nDs] Al3x
3. [MyFeS.INC] Killer
I took alot of pics yesterday so i just upload it all here once i get back home. XD
Photos of Day One as below!!! *Warning!!! There's alot!!! XD*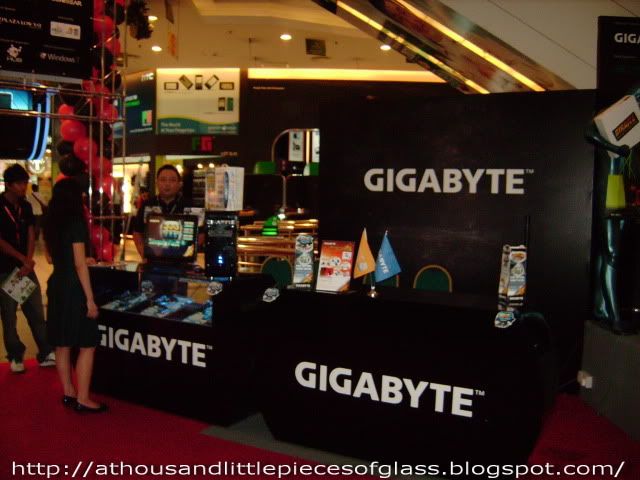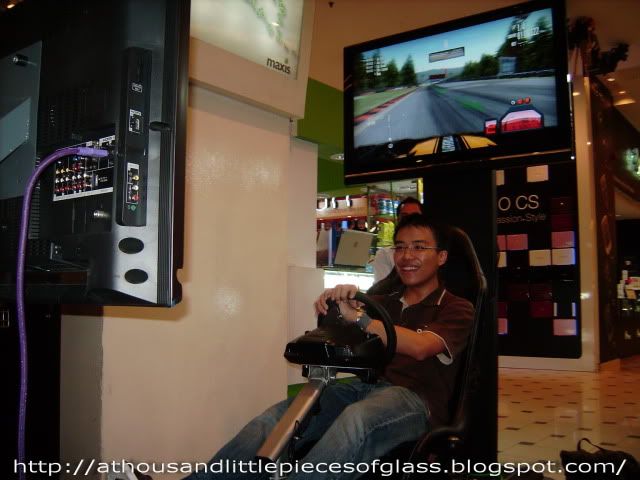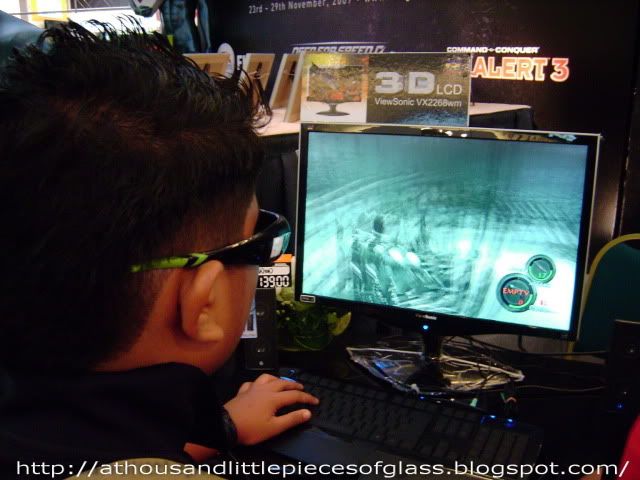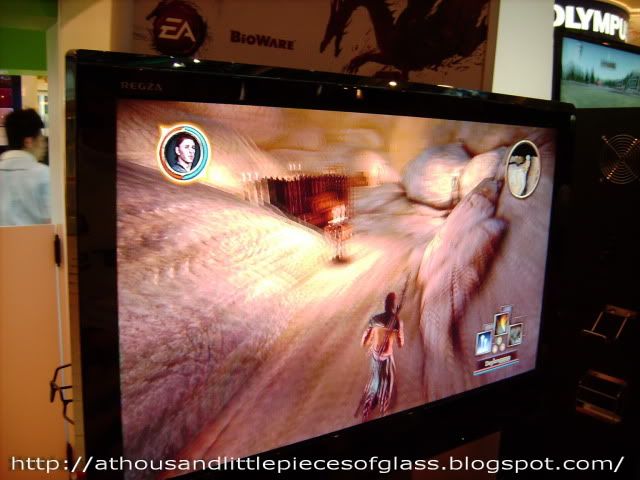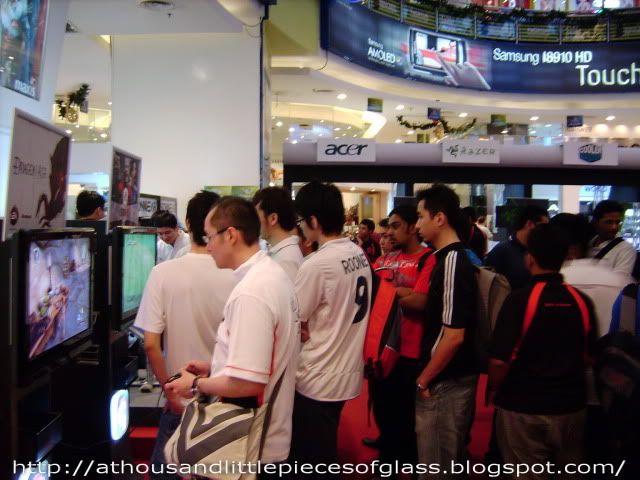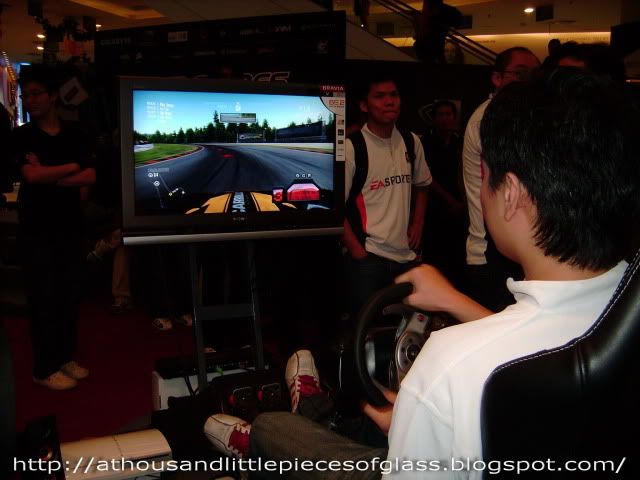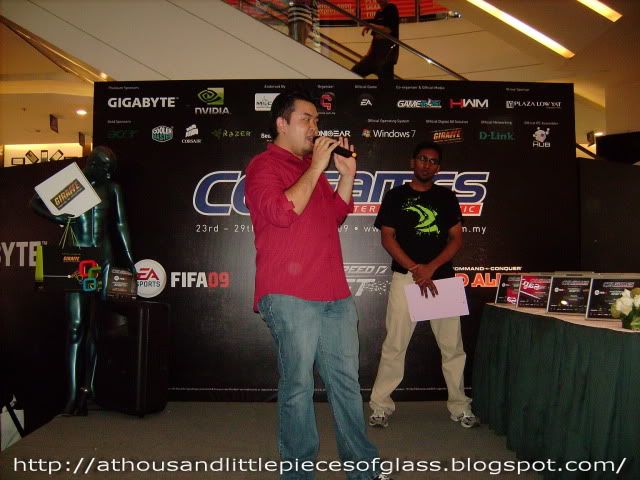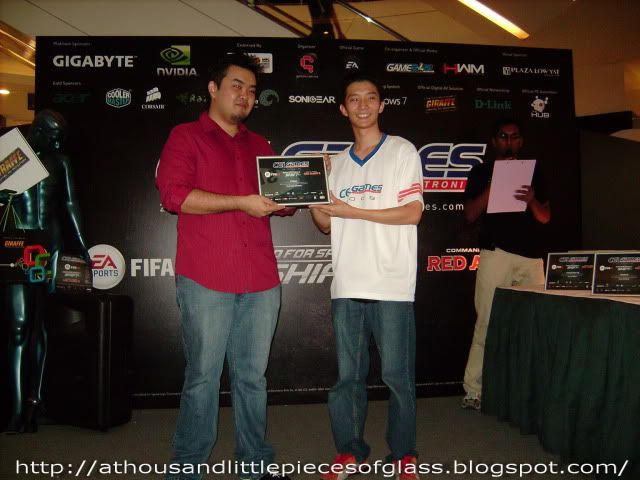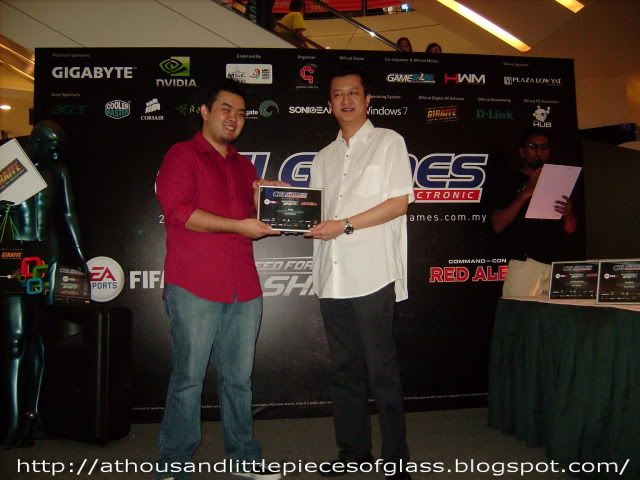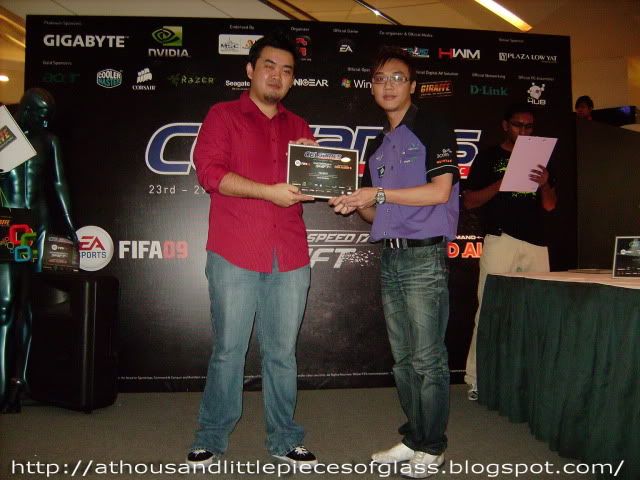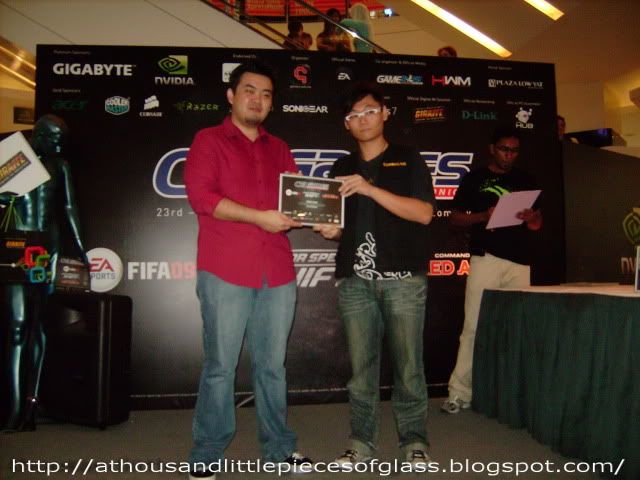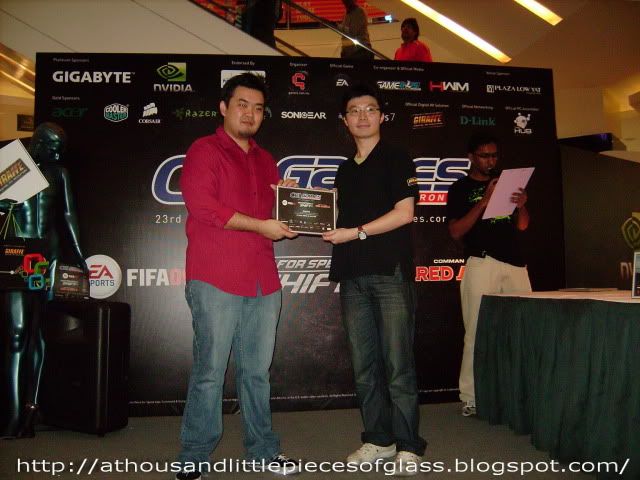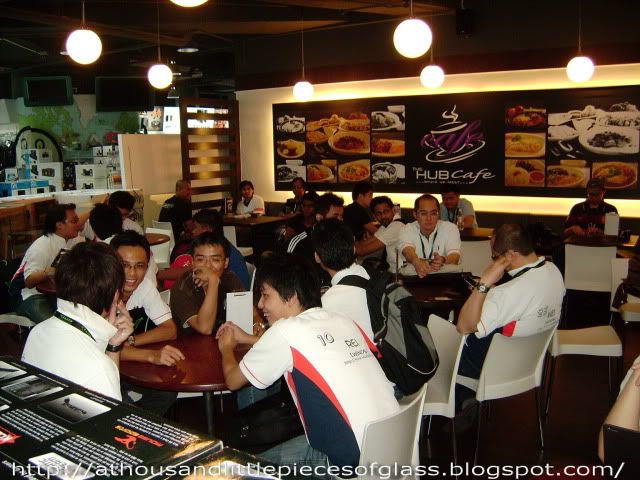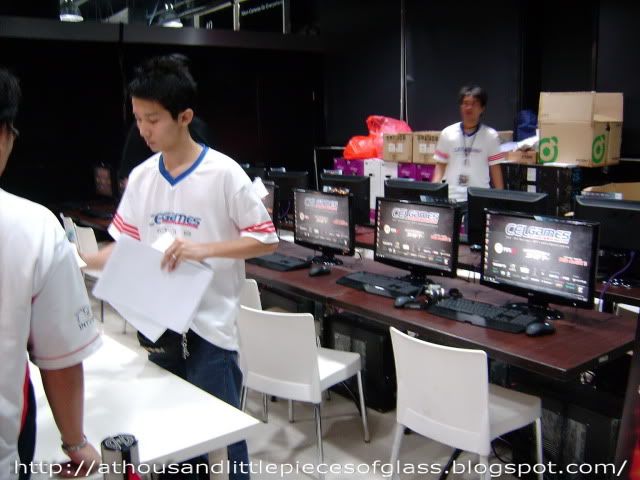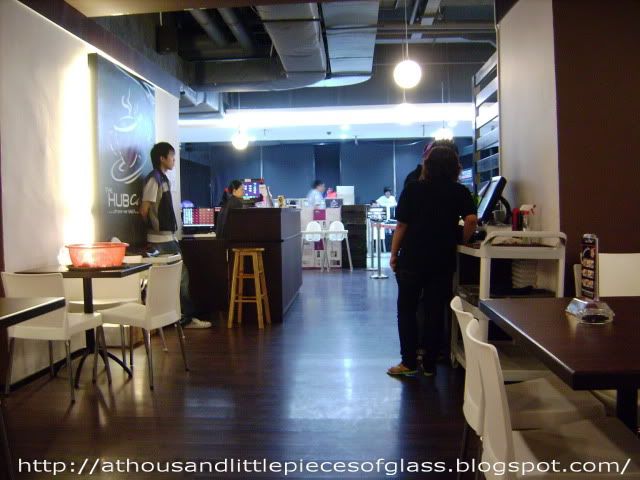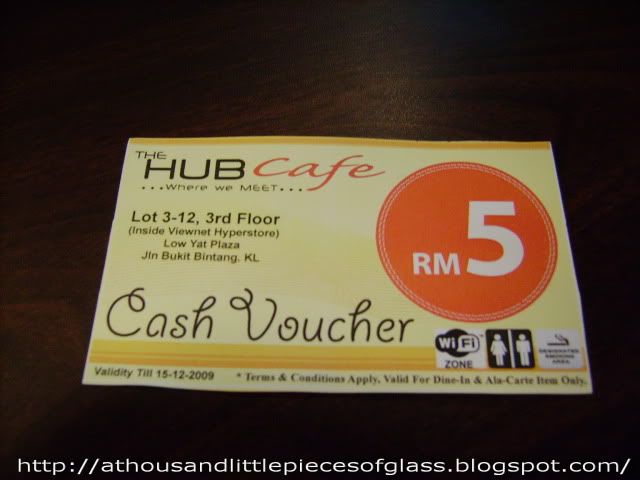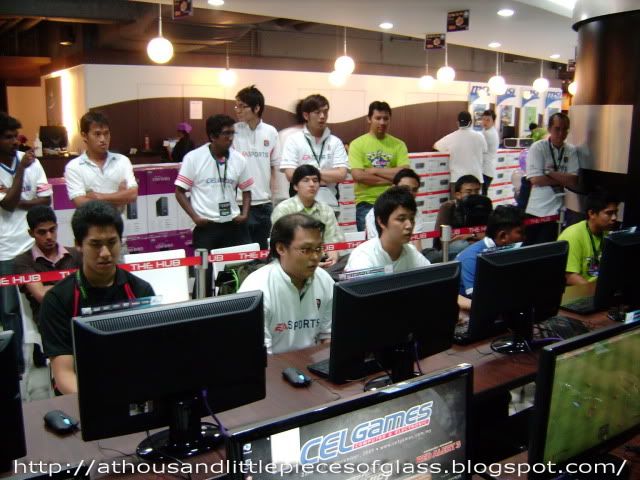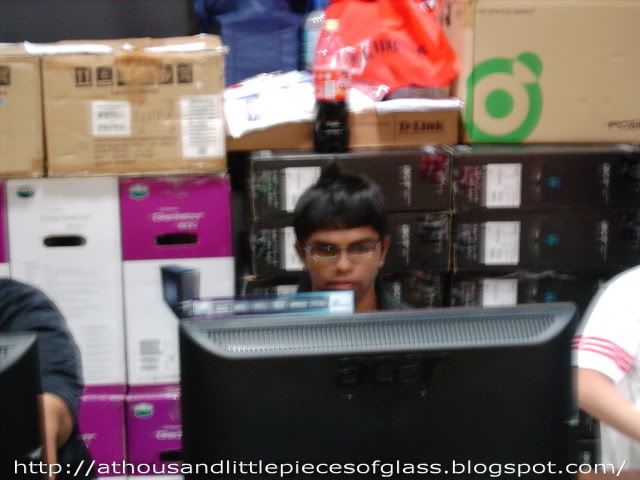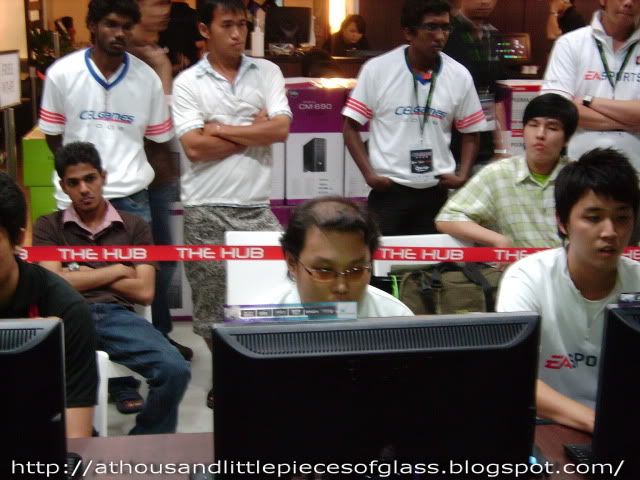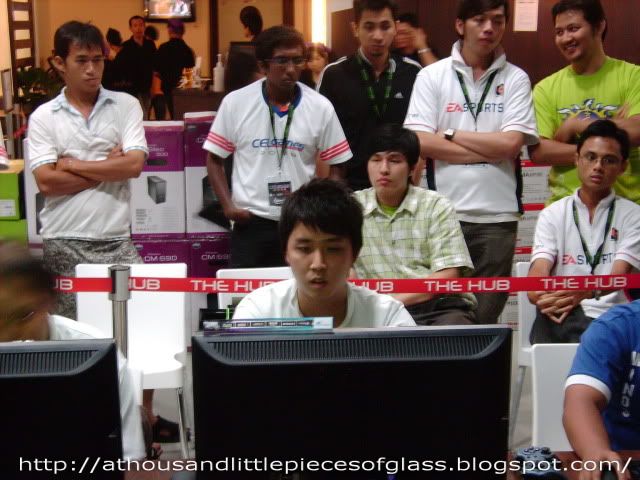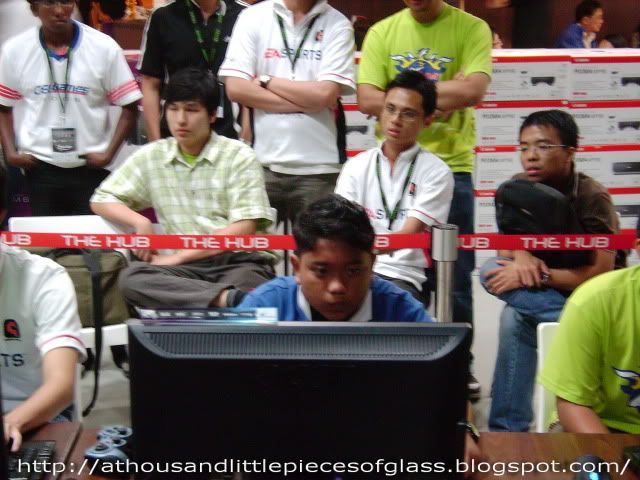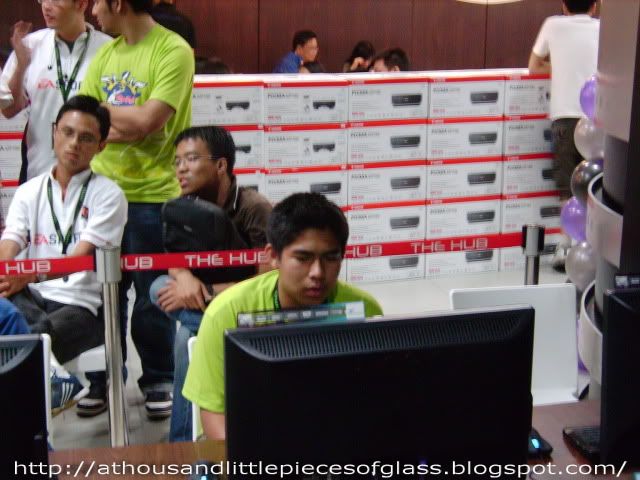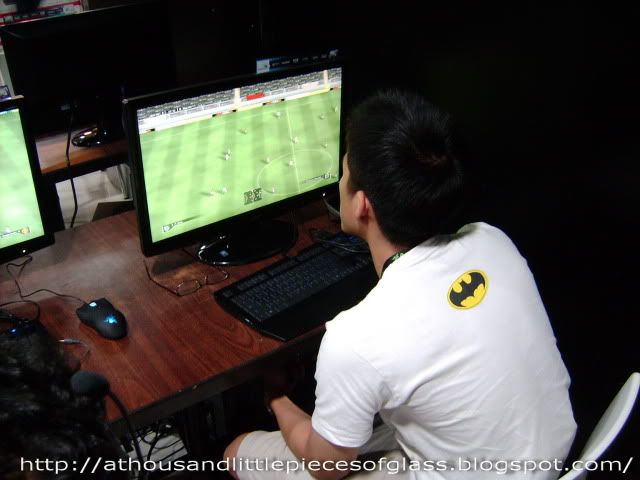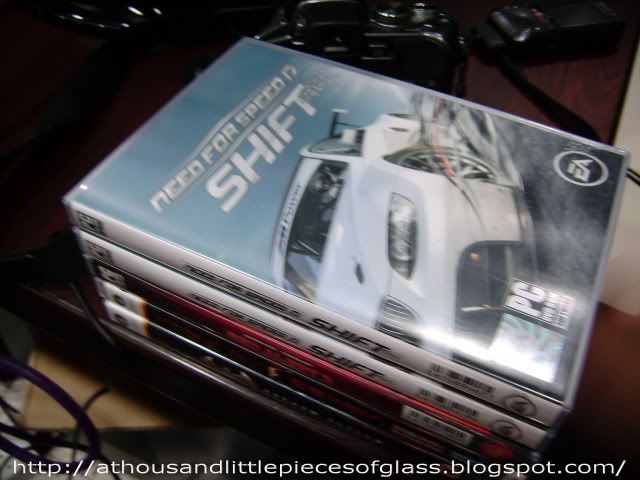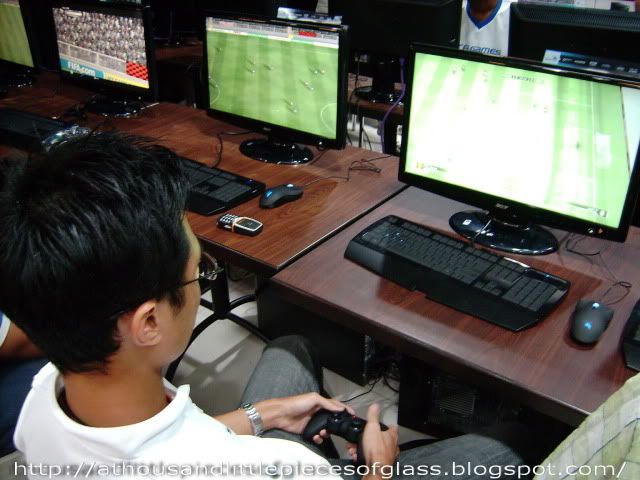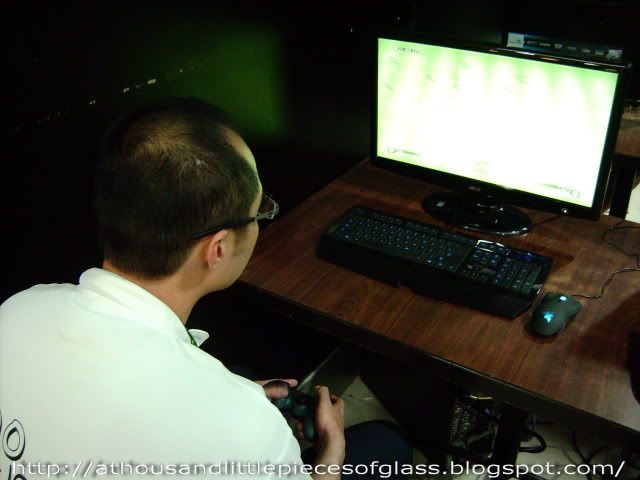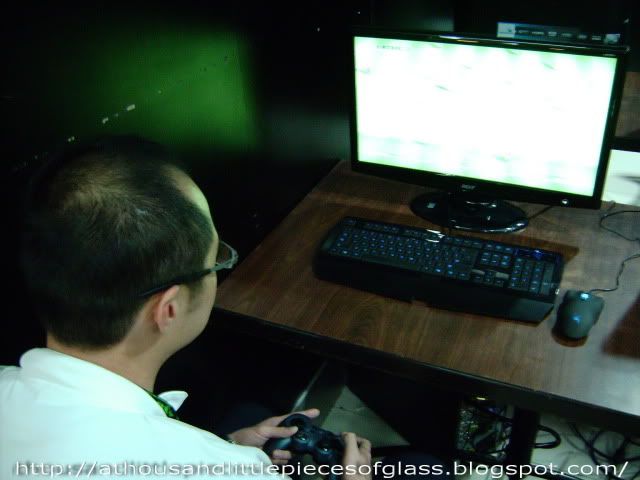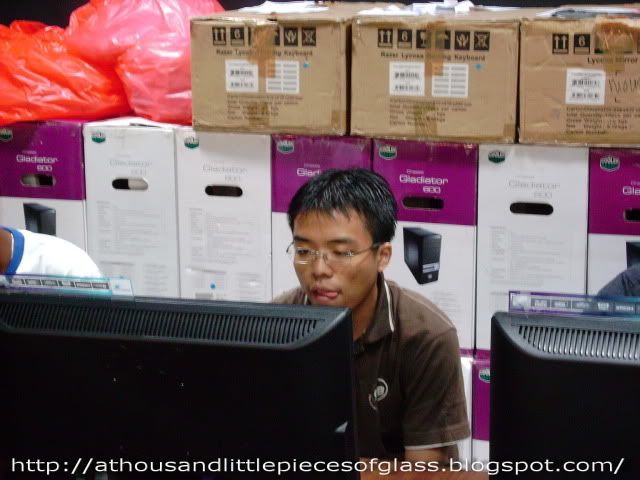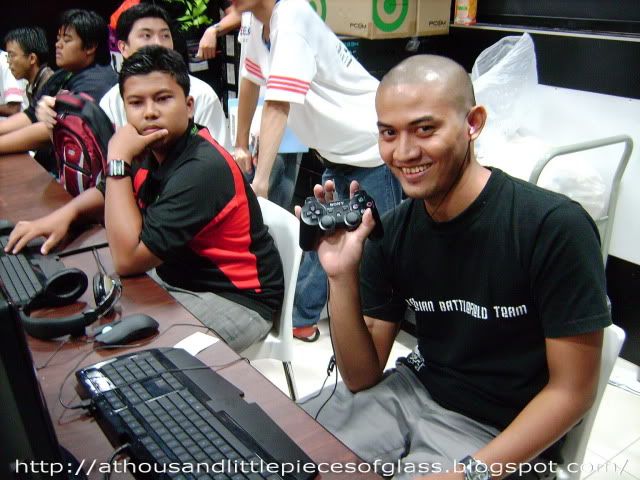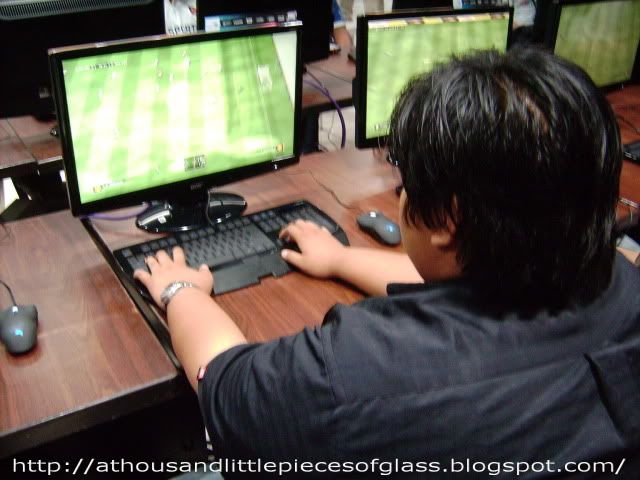 I'm currently editing pics taken today for the Prize Giving Ceremony... Be right back soon for the pics... XD