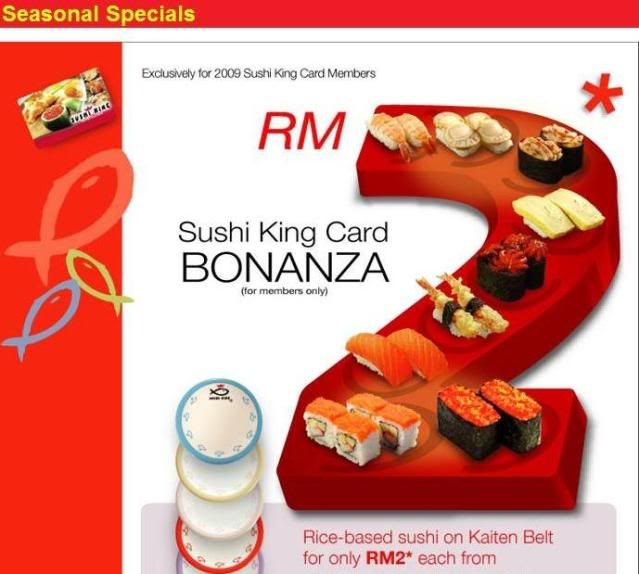 After the EPIC BATTLE which ended up in a DRAW, CK has been waiting for a long time for his rematch battle with Sushi King for the Sushi Bonanza Title...
*For those haven't read Part One do CLICK HERE to link it to Part One*
After much waiting, the day has finally come!!! It's CK's Sushi King's Sushi Bonanza EPIC BATTLE FINALE!!!
Let's go see how CK is preparing for the rematch battle...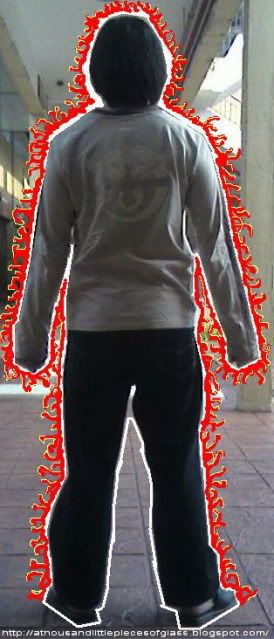 Oh Wow... What a deadly aura being emitted by CK's body! Looks like he is determined to have his vengeance!
There's only one target on CK's mind! ONLY ONE!!! THE MOST WANTED ENEMY!!! Yes!!! It's none other than...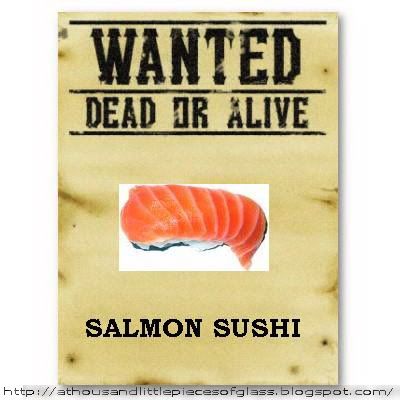 SALMON SUSHI!!!
So, let's see if CK manage to defeat his arch enemy!!!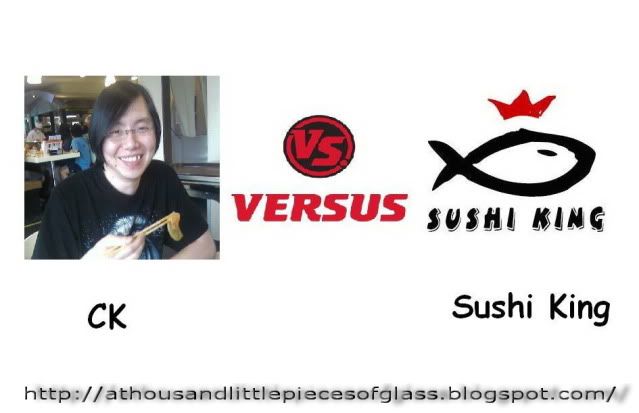 The match has begun!!! And CK quickly dashes as fast as lightning and struck the first blow!!!
Oh wait... another Salmon Sushi is SPOTTED!!!
Wow!!! Two kills... wait... there's MOAR!!!
That's UNBELIEVABLE!!! Wait!!! I see another one!!!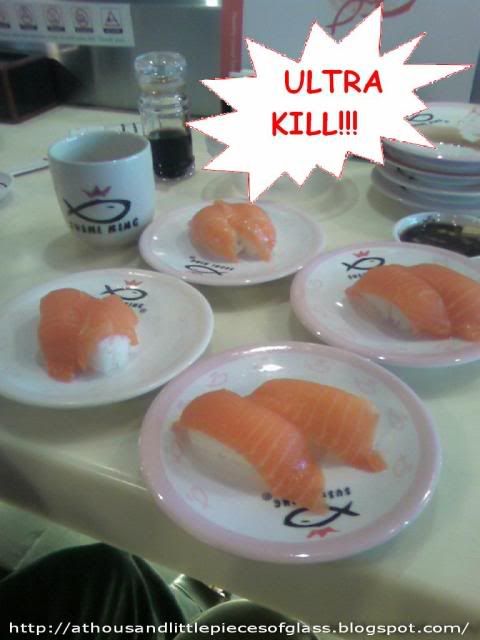 FOUR KILLS!!! Ohh Emm Gee!!!
Wait a second... I see CK's doing his signature move!!! It's... it's...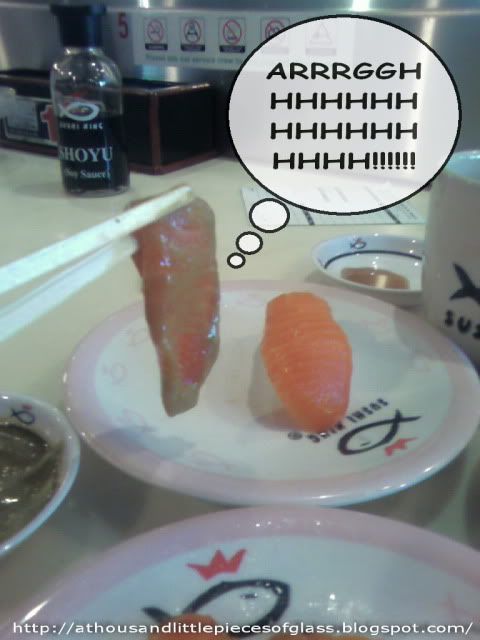 WASABI TORTURE!!!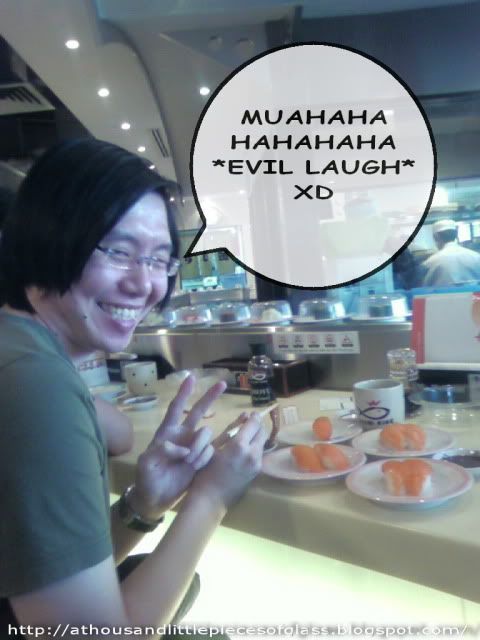 Looks like Sushi King is being beaten and being ass-whooped to a pummel this time!!!
CK goes with the FINISHING MOVE!!!
That's MEGA-Choke-Hold-HEAD-CHOPPER Move!!!
FLAWLESS VICTORY!!! Indeed!!!
CK's Sushi King's Sushi Bonanza EPIC BATTLE FINALE!!! With a whooping victory from CK!!! Till the next time, we meet again with the ever interesting adventure's of CK The Slayer... XD