Surrogates Movie Premiere was two days ago and i manage to catch the premiere screening in Cineleisure aka e@Curve all thanks to Nuffnang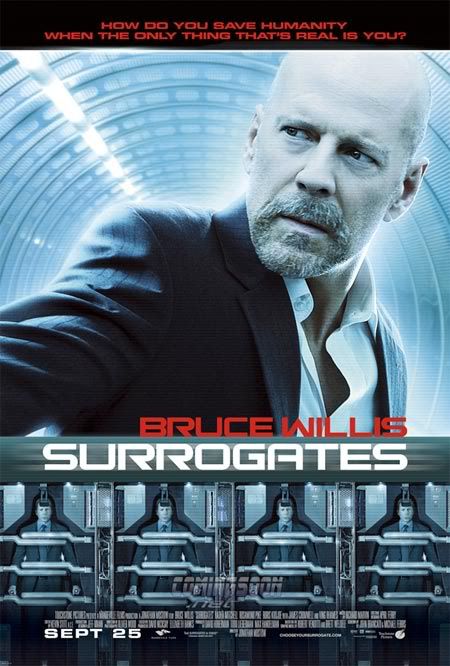 Overall, the movie was alright. Well, there's nothing much to scream about and generally it's an okay movie. The plot at first was rather confusing due to the approach of the story telling but generally, the whole idea of the plot is rather normal and predictable.
The interesting part of the movie did not lie on the action part, in fact i find it less of a action-movie base and more of a sci-fi base movie. It's a little mixture of elements that you can see in terminator and die hard which has major influences in this movie.
Honestly i do recommend people to watch this movie, seeing that there's not many new release in the local cinemas. But don't get over hyped on this because it's pretty much just an average rating movie.
Surrogates Ratings:
Storyline: 5.5/10
Uh-Wah Factor: 5.5/10
Overall: 6.0/10