If you guys/gurls really a shopaholic, try and guess which mall's parking is this?
It's Mines Shopping Fair in Sri Kembangan!!! Well yeah!!! No more those funny animals sign that tells you what floor who are in. Cause THE WHOLE PLACE CHANGED MANAGEMENT ALREADY!!!
So yeaps! I took advice from a blogger in NN,
Kristine
to go check out Mines and to my suprised, the whole place looks really nice. They redid the flooring, paintwork, and even renovated a small new addition to an area of the mall. I was shocked to see that this was the same mall that i came two years back.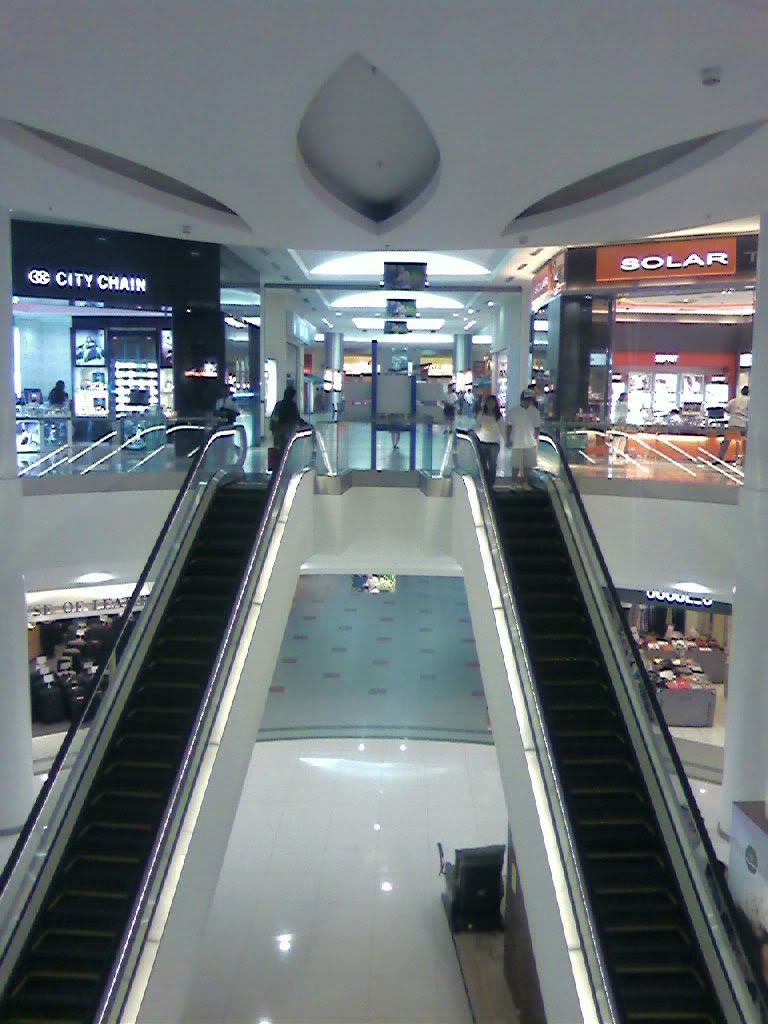 Last time was real crappy, looks like a dead mall but now. Wow Wee, cantek alot already.
So on my way back home, as i almost reach my housing area, i saw this!
WTF!??? Carrefour!!? Another supermarket opening around my area. First was the Giant Hypermarket, then it was JUSCO Selatan and now... Carrefour!!? Damn!~ Looks like 3 major shopping malls/supermarkets are now within my 5km grasp.
P.S. The Carrefour pic was taken while i was drivin' at 80km/h using my handphone. LOLz