Ok peepz, just got the photos from Jason from the LYN SC page and it's time to BLOG!!! WooHoo!!!
Ok, for those who dunno LYN it's actually Lowyat.net la. And SC stand for
Single's Club
with is a sub forum in Lowyat's Forum. Well, basically we are a bunch of people who borak borak on the forum thread that talks from A to Z.
The SC thread is one of the longest thread running on CC and till date, the latest version of this thread is already on version 209! Hahaha! What a long season, huh!?
I've been throlling around that thread for few months and got to know most of the guys and gurls who throlls that thread to. *Well more like they are the taikos and taikachers la*
So anyway, today afternoon was the gathering among LYN SC members and also in conjuction of celebrating
Cynthia
's pre birthday celebration. Those who turned up was Cynthia, Crystele, Ryan, Jason and Cheeann.
So what we did was meet up at around 11.30am, when for makan cause our movie was 3.20pm. The movie that we all planned to watch was
G-Force
. *Yeaps, that's a movie that i normally won't watch, but to heck with it la*
Actually, i wasn't able to make it on time to meet up at 11.30am cause i was in church, and moreover was in music duty playing the bass guitar. Good thing, today's church service finished kinda early about 12pm plus, so i manage to be there in Midvalley a lil' earlier that i was expected. But sadly, i miss the mooncake+ice-cream thingy that Ryan gave to Cynthia for her 'birthday cake'
OMG!!! Lol! LMAO! That looks like abit *eeeeyyyerrrrr* Well, it's the thought that counts, right? Sadly, the ice cream melted already, so hence the artwork. XD
Yet, birthday gurl seems to be thrilled at the 'cake'
The above fella is none other than the culprit of the genius invention of the mooncake+ice-cream creation which is Ryan.
Well at first most of the peeps, couldn't decide on whether to makan. But eventually, we all decided to go to Chili's Copycat/Sister company's Spagetti and Grill.
The carnage that we all ordered, as below...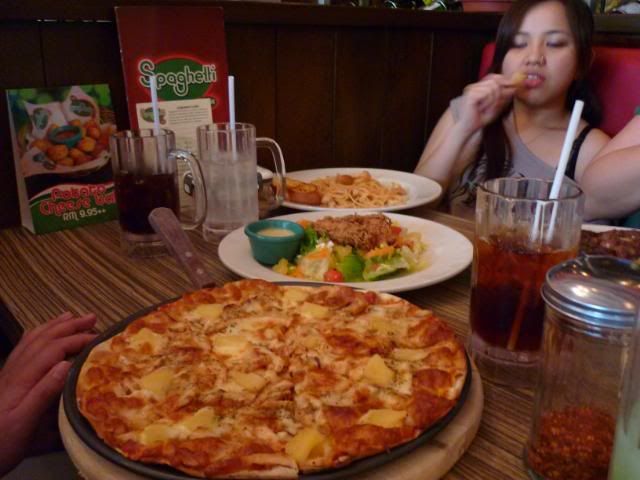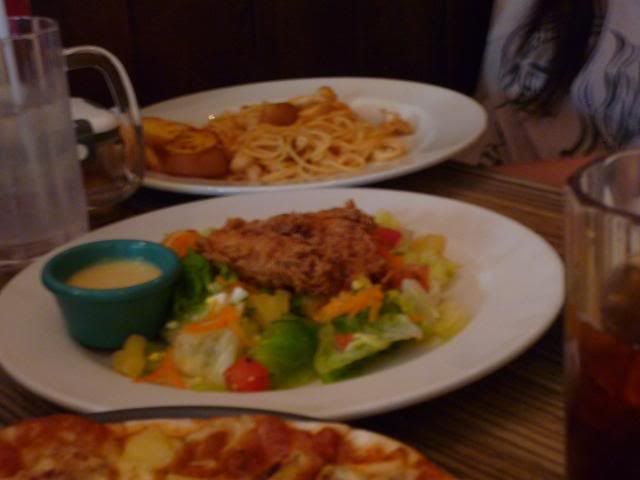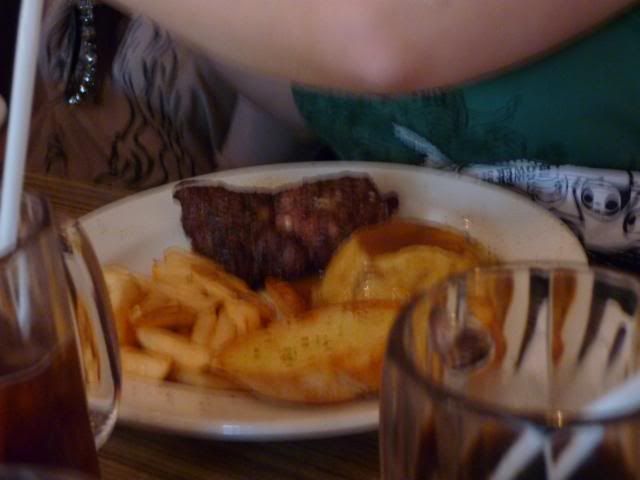 So after the lunch, the girls when to go look at clothes as usual, and the guys we went mall 'lepaking'. We went to dropped by the arcade to play some games, while waitin' for the movie to start. Cause by the time we finished our lunch, we still had 1 hour before the movie starts.
Jason, myself and Ryan played a couple rounds of Daytona USA, *My fav racing game* But the limelight of the day was Jason really kick serious arse in VirtuaStriker arcade football game. Didn't know that Jason was really good in playing that game. He even had 3 winning streaks against random opponent. By the time, the movie already about to start, Jason was still playing the game and he simply just left it there cause we didn't want to be late for G-Force.
Honestly, i didn't really get to watch and enjoyed the whole movie, cause i was like dozing off almost the whole show due to my tiredness and lack of sleep. I managed to stay awake for the 1st hour of the movie, but the rest of that i was in Zzzz-land.
After the movie, we took a group photo of the whole gang who turned up. Crystele was so camera shy and instead became the camera-girl.
From the left: Me, Ryan, Cynthia, Jason and Cheeann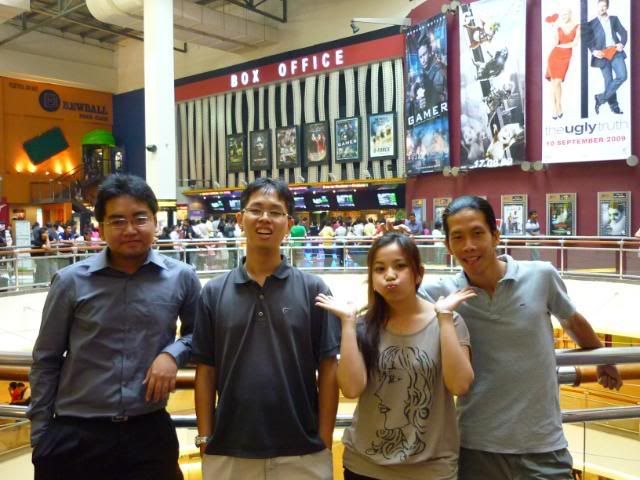 Jason MIA to take this pic

Since i dooze off throught out the G-Force movie, i don't think i'll be rating the movie. Kinda seem not fair, rite?
All in all, it was a eventfull day and there were all cheers and laughter. Looks like alot of people will be looking forward for the next LYN SC gathering.
WAIT! I realized something!!!