So yesterday i "FFK" my futsal gang to play pool. On the way there via Federal, there was a massive crawl starting from Asia Jaya area, so i decided to detour via PJ State to NPE Highway instead.
So the usual gang were there including Azeem's and Lallu's workmates. So the whole crew that was there was Azeem, Siva, Chee Seong and Hilda, Lallu and KaiXian, and 3 workmates of Azeem's and Lallu's which is another Siva, Sufian and the other guy i forget his name... *Paiseh*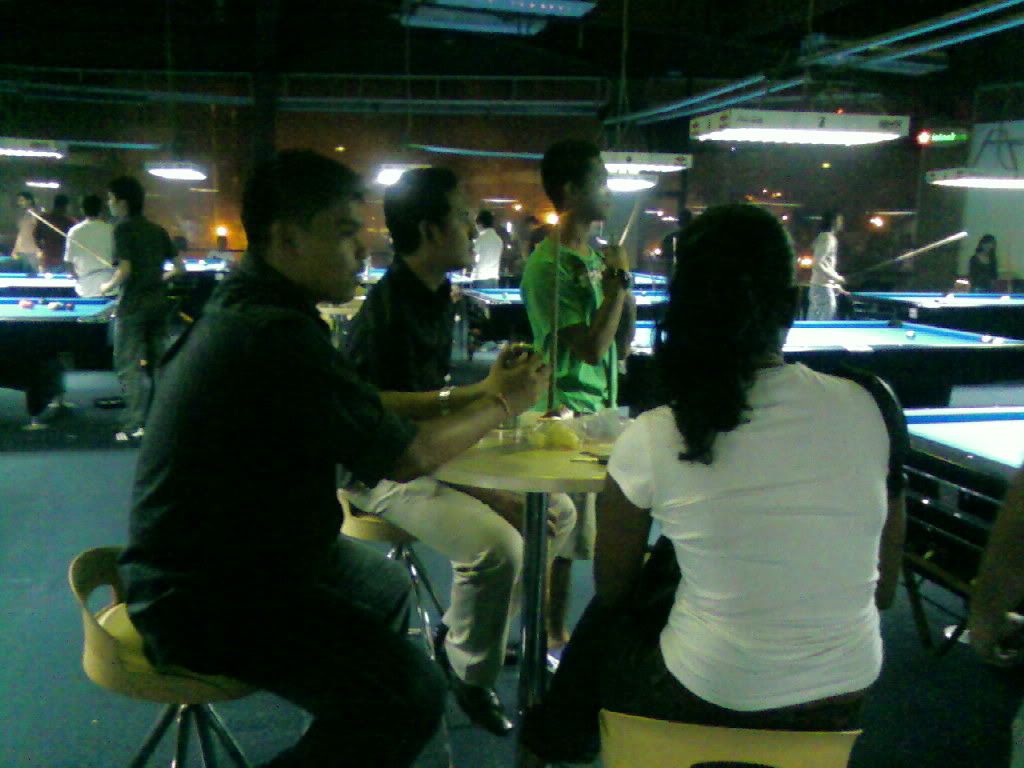 The person with the highest form and really on fire was KaiXian. LOL! He basically thrashed everybody in pool. He is pretty good with the balls... XD
Place was pretty crowded as usual. Overall, awesome nite... Sadly my phone battery was ko-ing so can't candid snap more photos.