Well just got back from 3 places. Yeaps! Busy Saturday evening/night. Well, at first i dropped by at Cindy's house for our Young Adult's Cell Group. Cindy's hubby wasn't around cause he went back to Seremban. So, the usual 'crowd' was Cindy,
Johnny
, Gilbert and myself.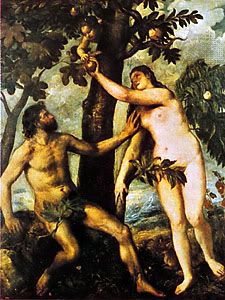 We covered the part about the Fall of Adam and Eve, and also about the different state of human being before and after "The Fall". Yeaps! Cell Group is actually a Bible Study/Lepak-lepak session being held at our church member's house on a weekly basis.
So after that, i had to rush to church for the music practice. The church that i attend is called
Praise City Church KL
and its actually located in Cheras itself, somewhere about 10 minutes drive from my house.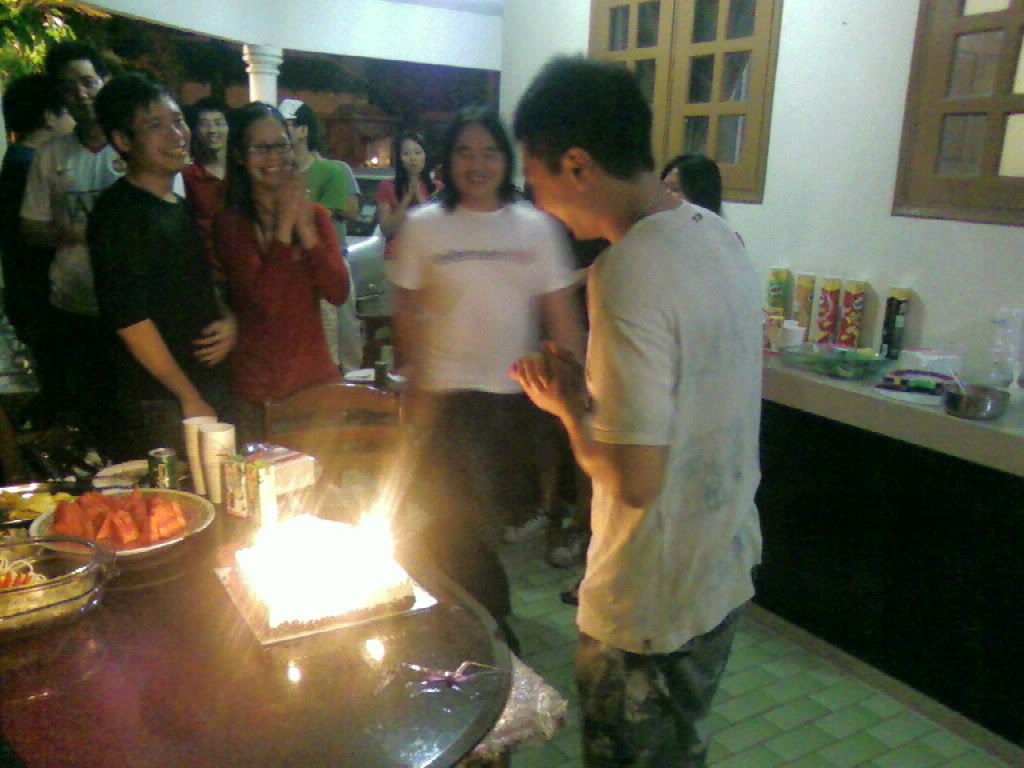 Right after practice, i rushed down to PJ to my friend Lester's Birthday cum BBQ Party. Sad to say, i was the only
Sedaya College
kaki there, Nic was back in Penang, Azeem busy preparing Raya back in Seremban and Jim, dunno where he MIA, i guess he might be in Malacca if he started his Aviation Course.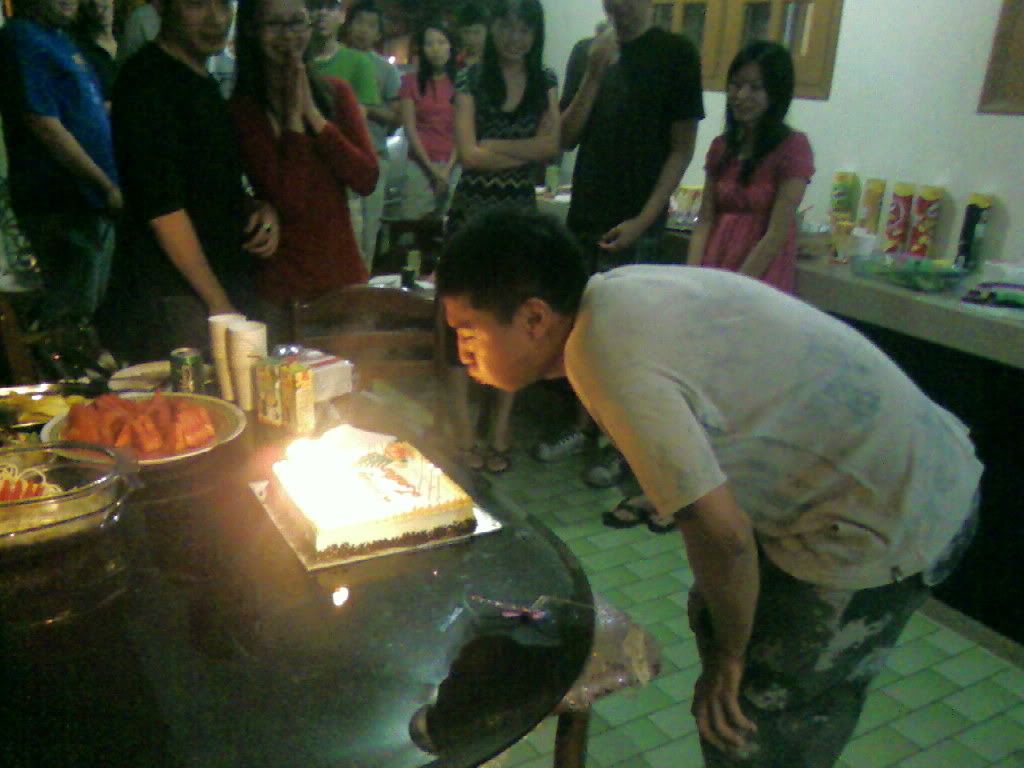 So 'makan makan', 'borak borak' and more 'makan makan', sing birthday song, cut cake, eat cake. Stuffed will stomach wanna 'meletup'!!!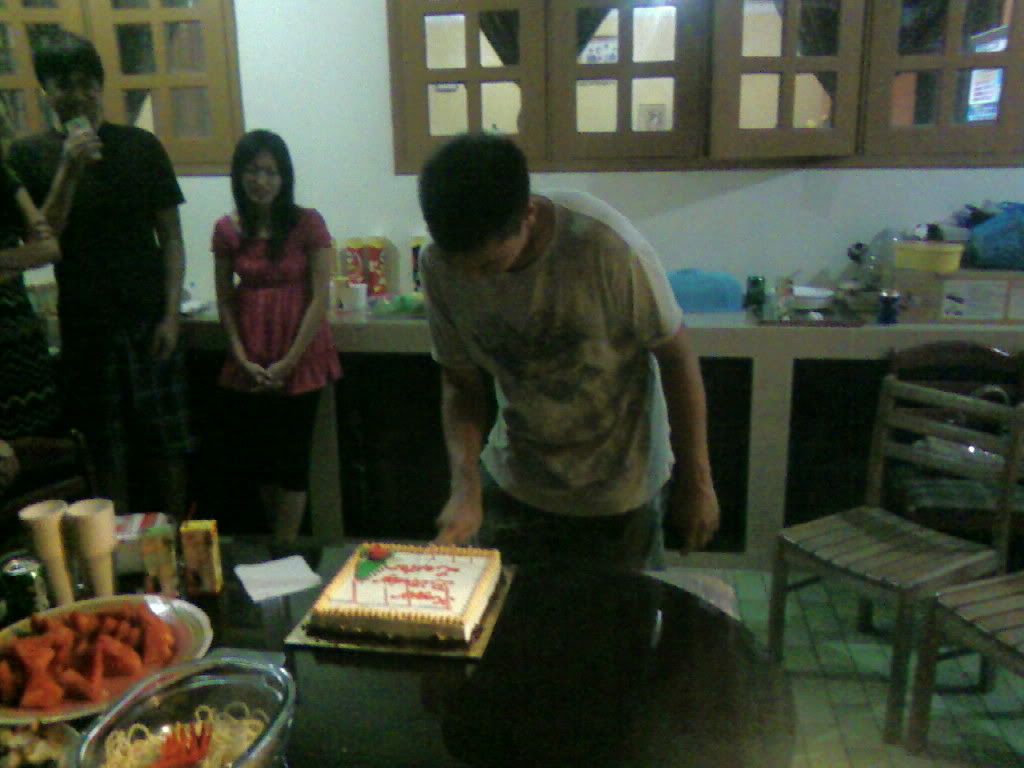 Left early from the party since i was abit tired. Another busy day tomorrow for i have to wake up early for soundcheck and prerun practice in church at 8.30am. So till then, ciao~