Victory was sweet, be it if it's only a penalty shootout or be it if it's only the Community Shield. Whatever it is, it's the first cup for Chelsea for this season and the first and many to come for Carlo Ancelotti.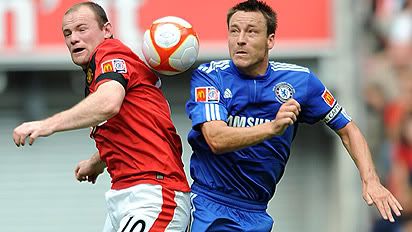 First half was a high intense drama game, but the second half proves the superiority of The Blues. But nonetheless, Rooney's last minute goal was a shocker although camera replay shows half a yard of offside.
But overall, i am very happy with the Chelsea's performance and ending this penalty shootout drought may proves to be a lucky charm for The Blues to win titles this season.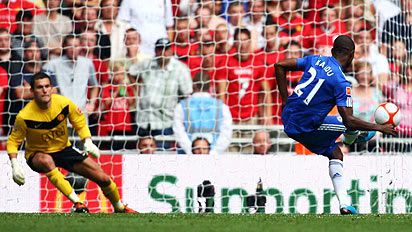 Chelsea!!! Keep The Blue Flag Flying High~~~