Apparently, my weekend this week has been a movie mania weekend. Just got back from Pavillion GSC after watching Alien In The Attic. From the poster itself, my first thought was...
It's gotta be a kiddy-disney-all-over-kinda-movie. But my oh my, i was sooooo wrong! I ended up laughing my ass of with my 3 friends the whole way throughout the movie.
I seriously gotta say, this movie surprised me in a way. It didn't even occur to me that this movie will be that amusing.
Well apart from Ashley Tisdale's crappy acting, LOLz! Movie was a thumbs up. CGI was not over excessive and it was well kept in balance. Adults aka Oldfarts like me also find it very amusing and it's suppose to be a kiddy show.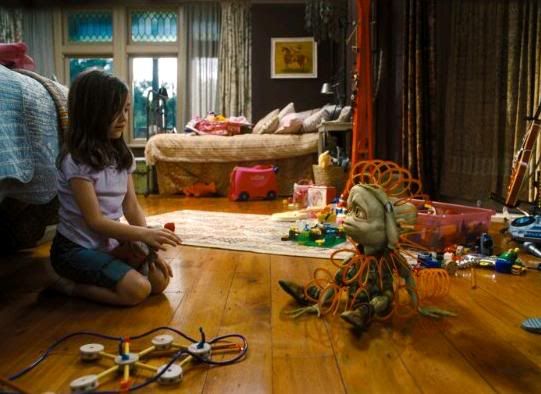 The highlight of the movie, i gotta say is Robert Hoffman (Step-up 2) who plays as Ricky Dillman and also Doris Roberts (Our beloved granny from Everybody loves Raymond) as Nana Pearson. The fight scene was 'world class'!!!
And the countless scene where Robert Hoffman's Ricky was priceless.
So, my last words... Apart from a simple storyline, rest is top-class. A must see!!! XD
Aliens In The Attic Ratings:
Storyline: 7.5/10
Ha-Ha Factor: 9.5/10
Overall: 8.5/10
*Uh-Wah has been replaced with Ha-Ha since this is a comedy*